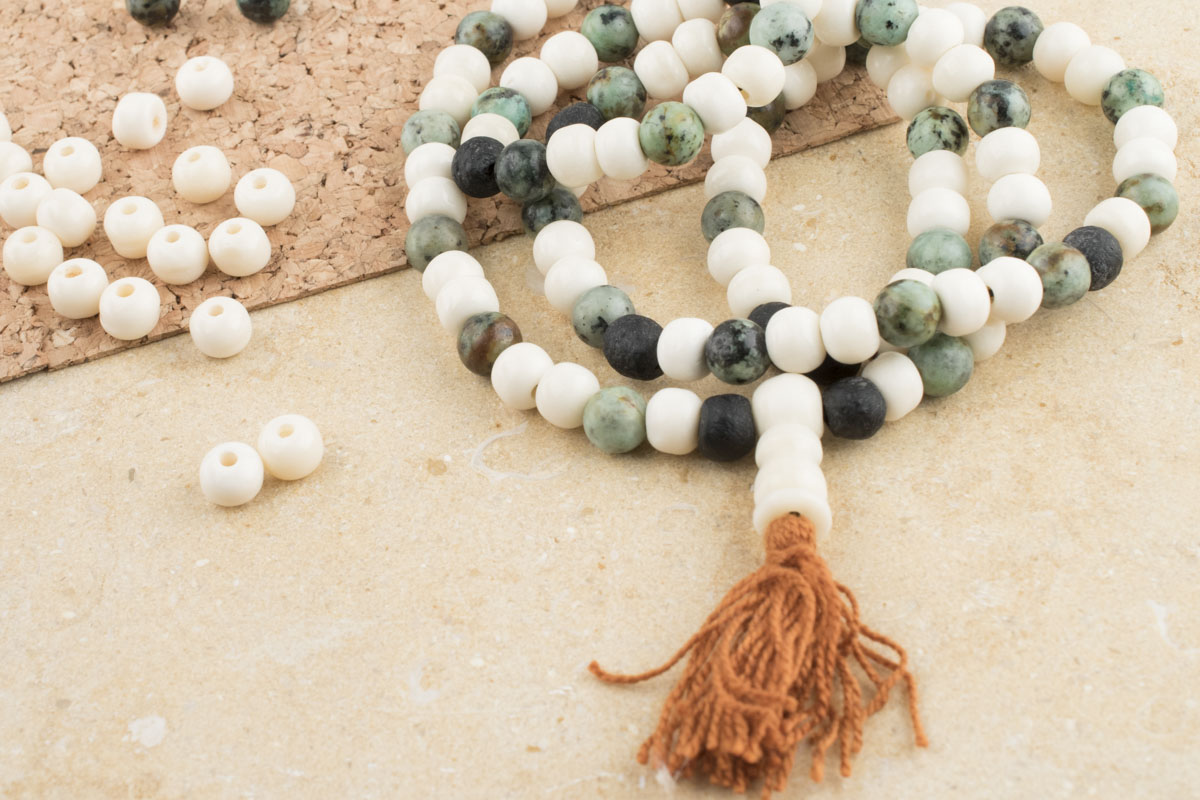 How to Make a Mala Necklace
Rated 4.9 Stars by Crafters Like You
Stylish Mala Necklace using African Trade Beads.
Create a modern style Mala Necklace with traditional and fashionable African Trade Beads. Making mala necklaces is a great way to redesign and re-purpose beads in jewelry to make them new again. Traditionally there are 108 counted beads used for meditation of mantras. In this tutorial, we begin with a simple, pre-made bone mala necklace which we will redesign. Keep in mind it is best to keep all beads laying stable on a flat surface to keep the count, pattern and structure of the necklace.
Things You'll Need
African Recycled Glass Bead (Black)
African Turquoise
Mala Prayer Beads
1.0mm Waxed Cotton Cord
Wire Cutters
Ruler
Step by Step Instructions
Step 1: Measure String
In this tutorial, we use an inexpensive strand of mala bone beads as our starting point, which we will redesign. Begin by measuring your base necklace, and add 10 inches to this length. Then, cut a piece of waxed cotton cord measuring this length.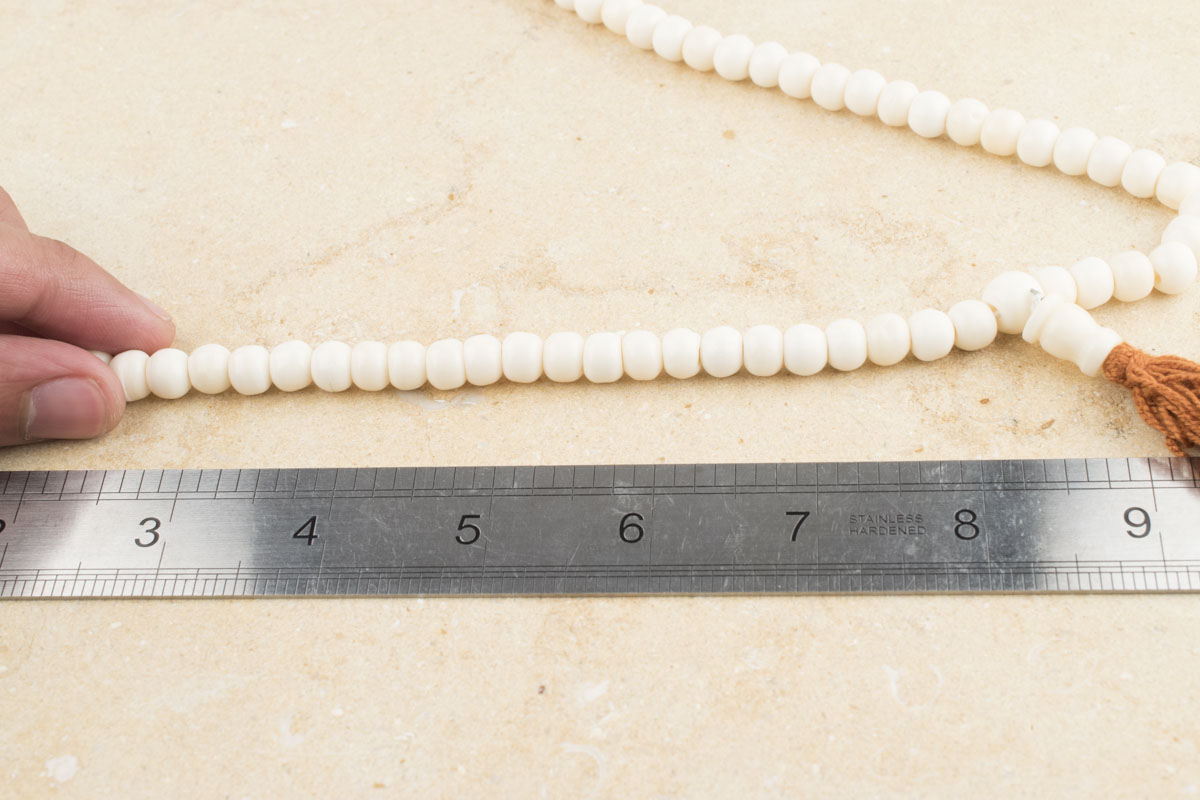 Step 2: Create Your Pattern
Prepare and establish the layout and pattern of the new mala necklace design. Laying out the beads in advance will make it easier during the stringing process.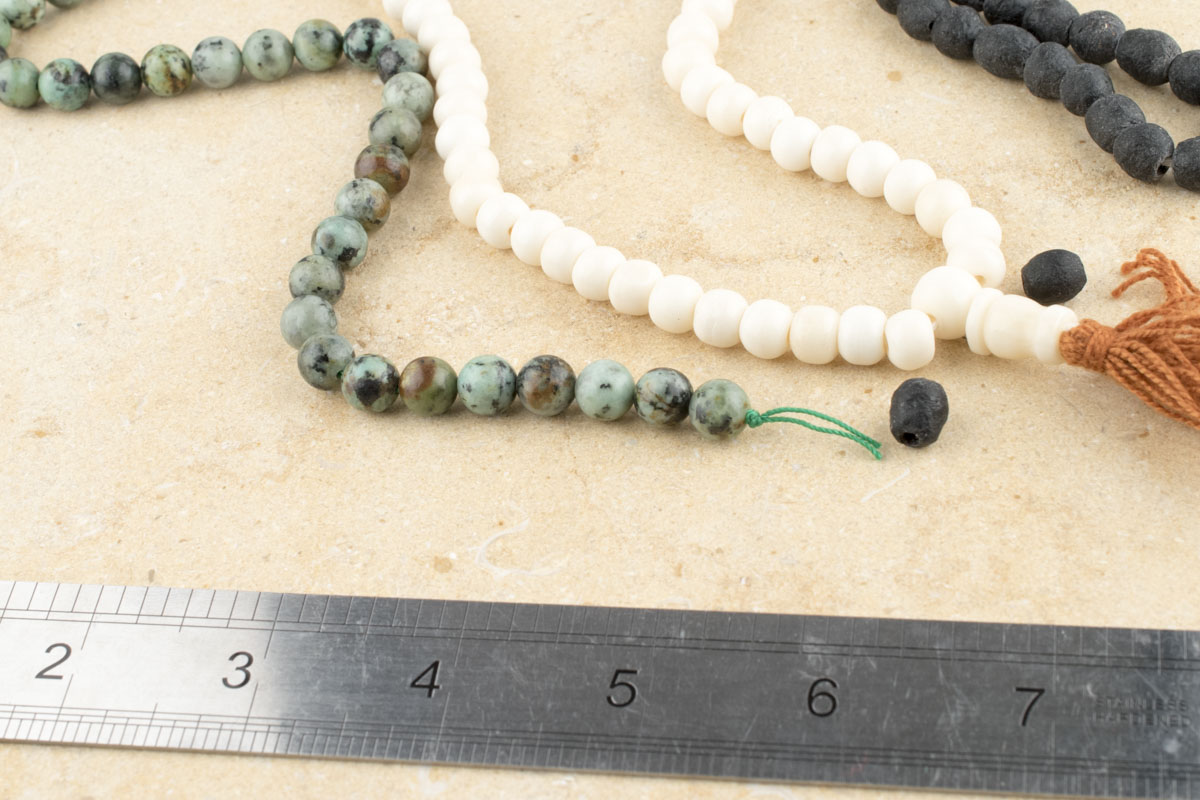 Step 3: Remove Tassel
Cut between the tassel and neighboring bead to remove the tassel from your base necklace.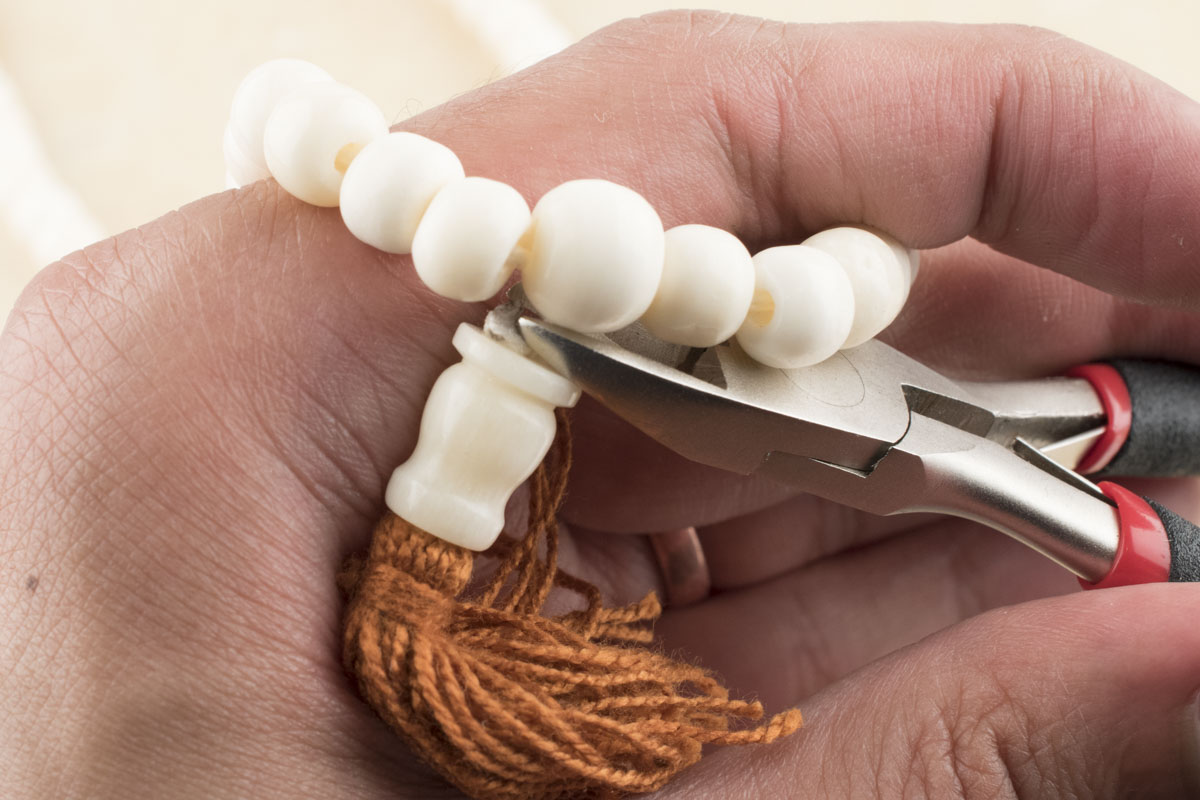 Step 4: Remove String from Tassel
Once separated, carefully pull the tassel string away from the toggle bead.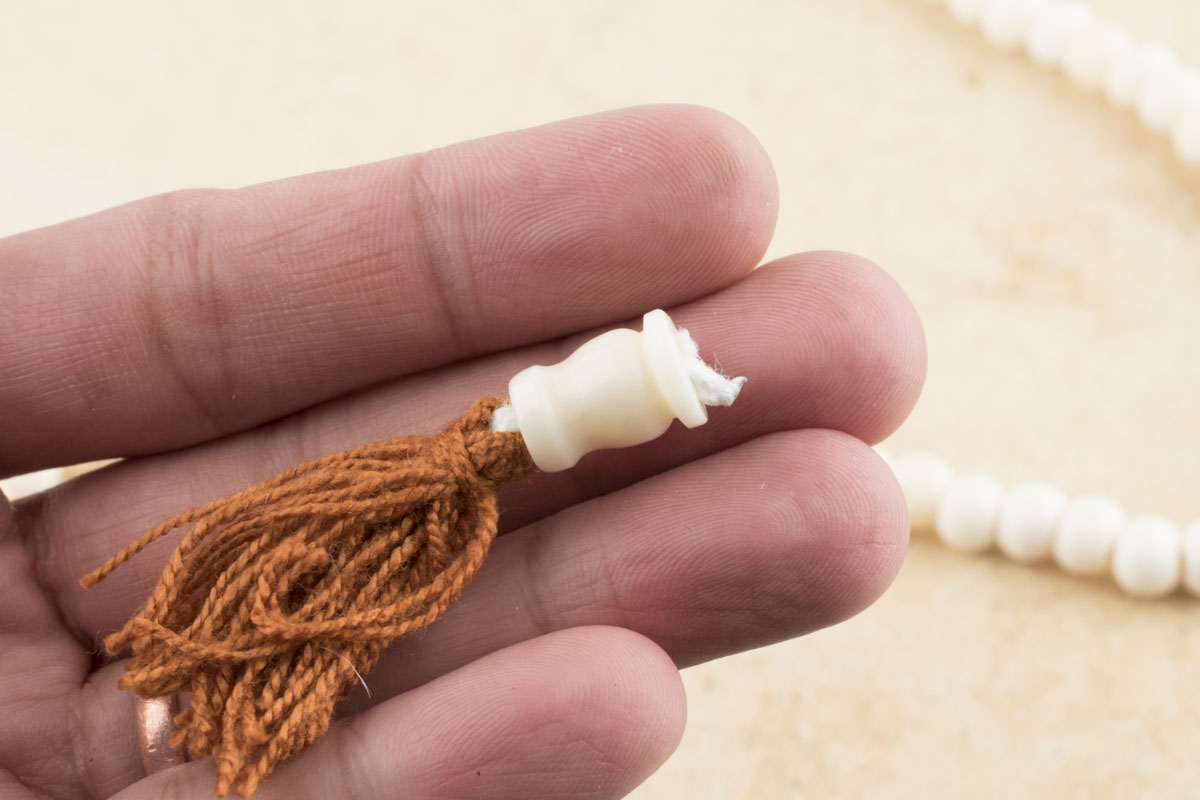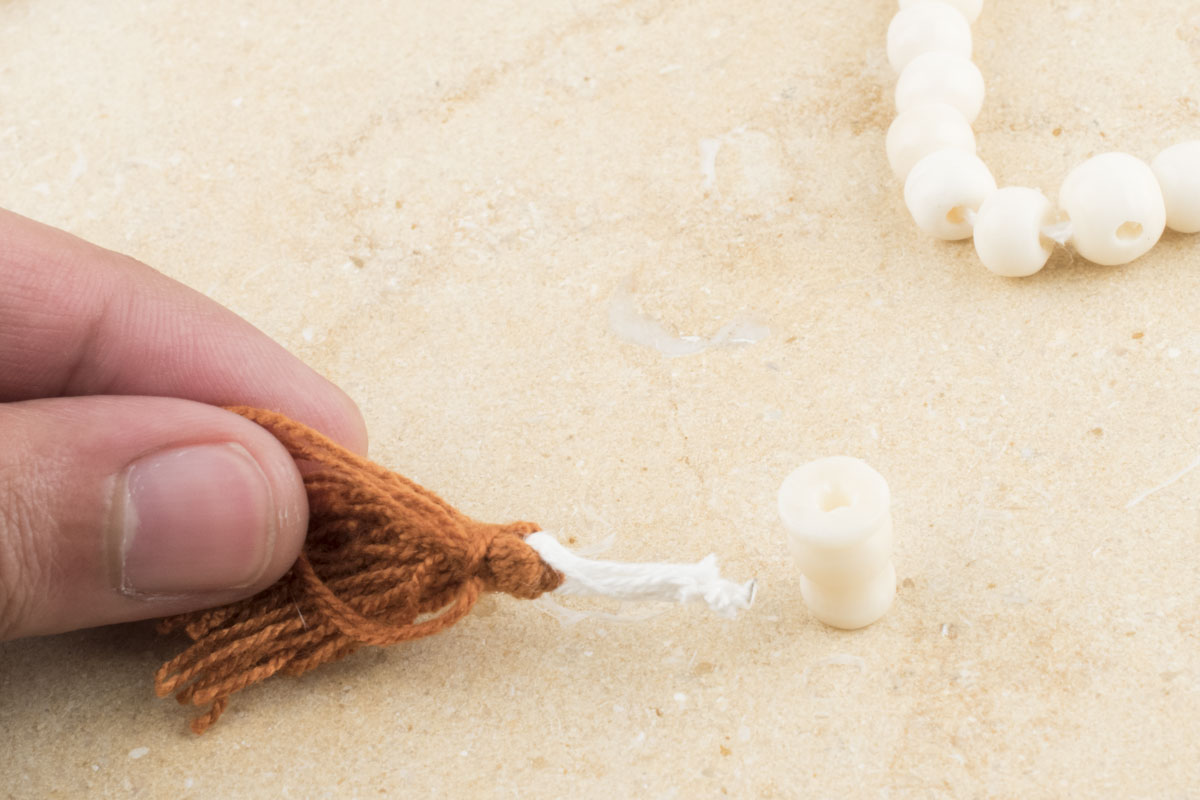 Step 5: Restringing Tassel
On the tassel that you removed, you will see a short piece of string with a loop on its end. Place your cotton cord through the loop.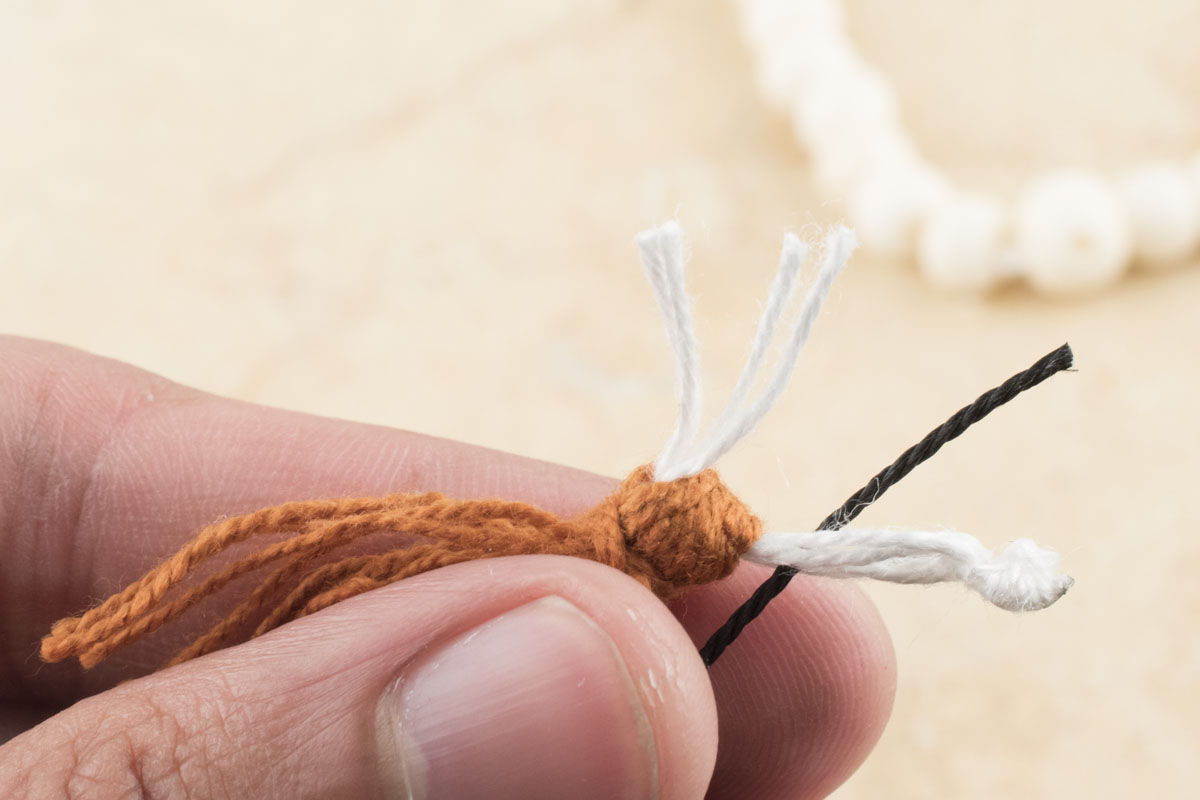 Pull on the string in a way that will bring your cotton cord through the tassel's upper knot.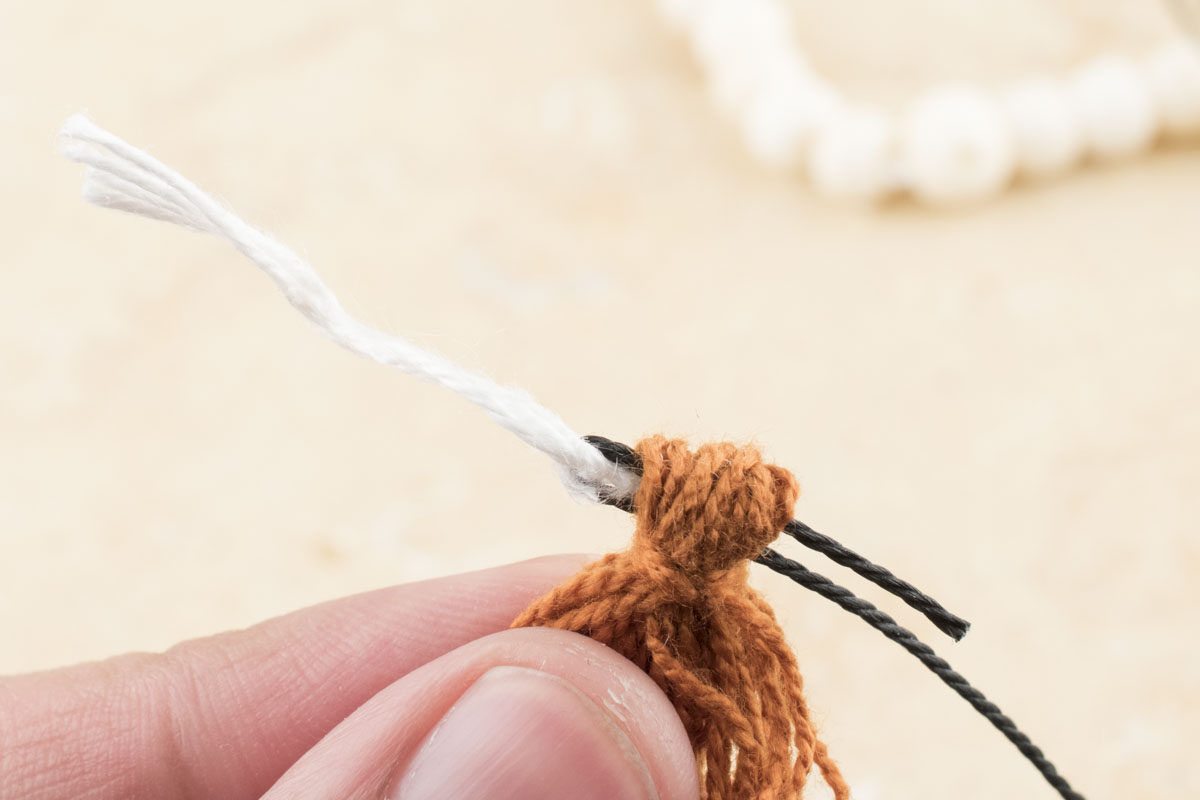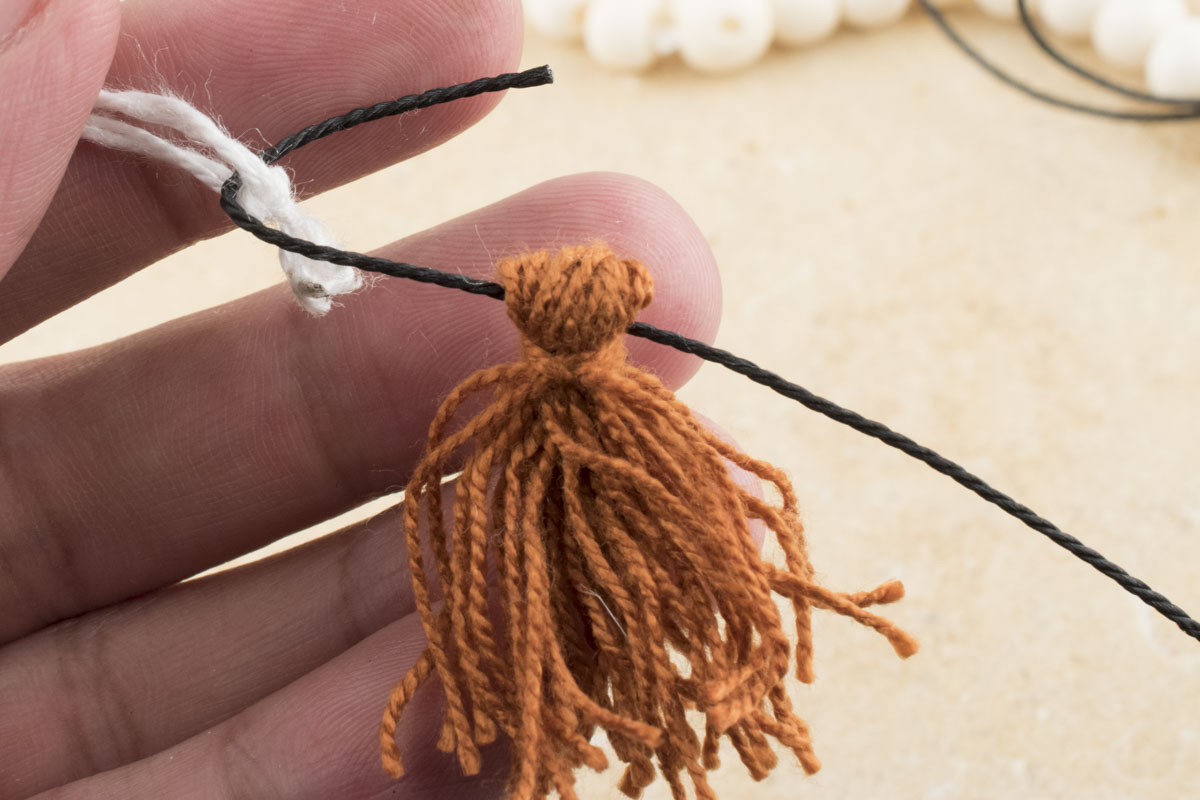 Step 6: Secure New Tassel
Center the tassel on your cotton cord.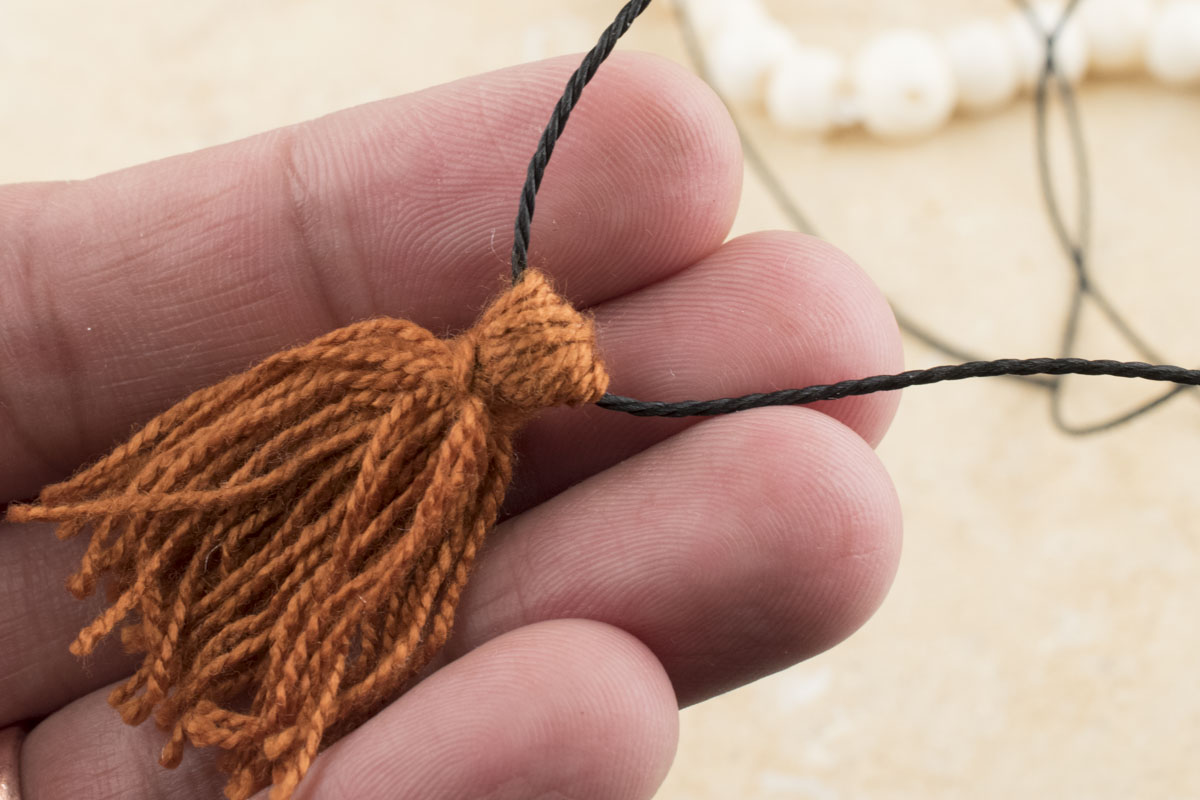 Tie a knot to secure it in the middle of the cord.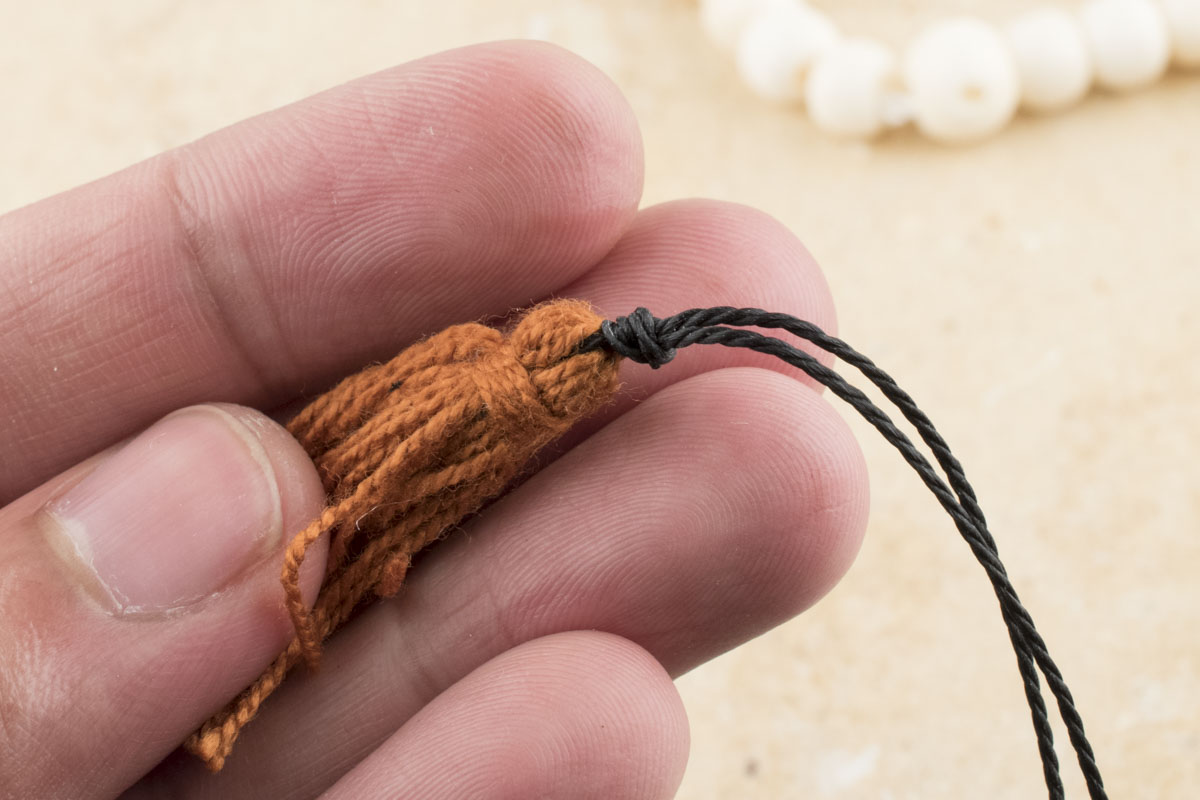 Slide your tassel's toggle through both ends of the cord at the same time.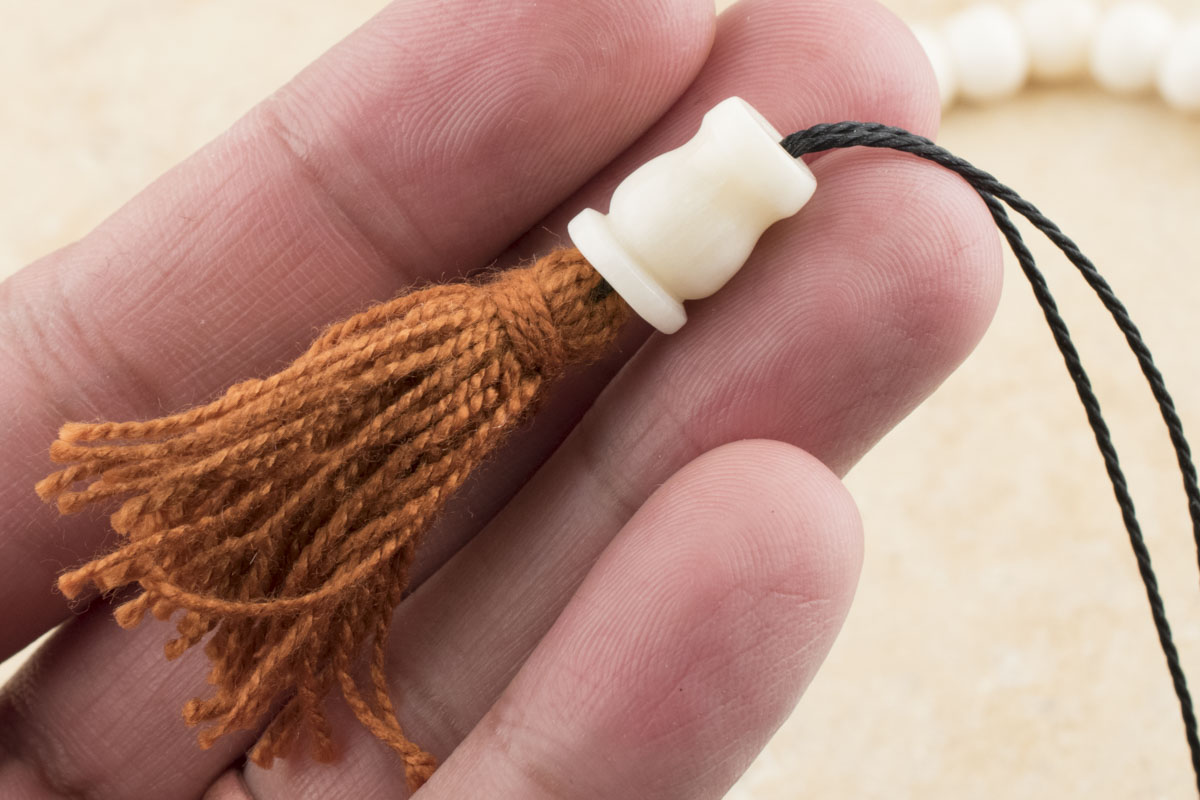 Step 7: Add Tassel Bead
Using your three-hole tassel bead, first slide both ends of the string into the beginning of the bead, then bring each string out of a different side's hole (left and right).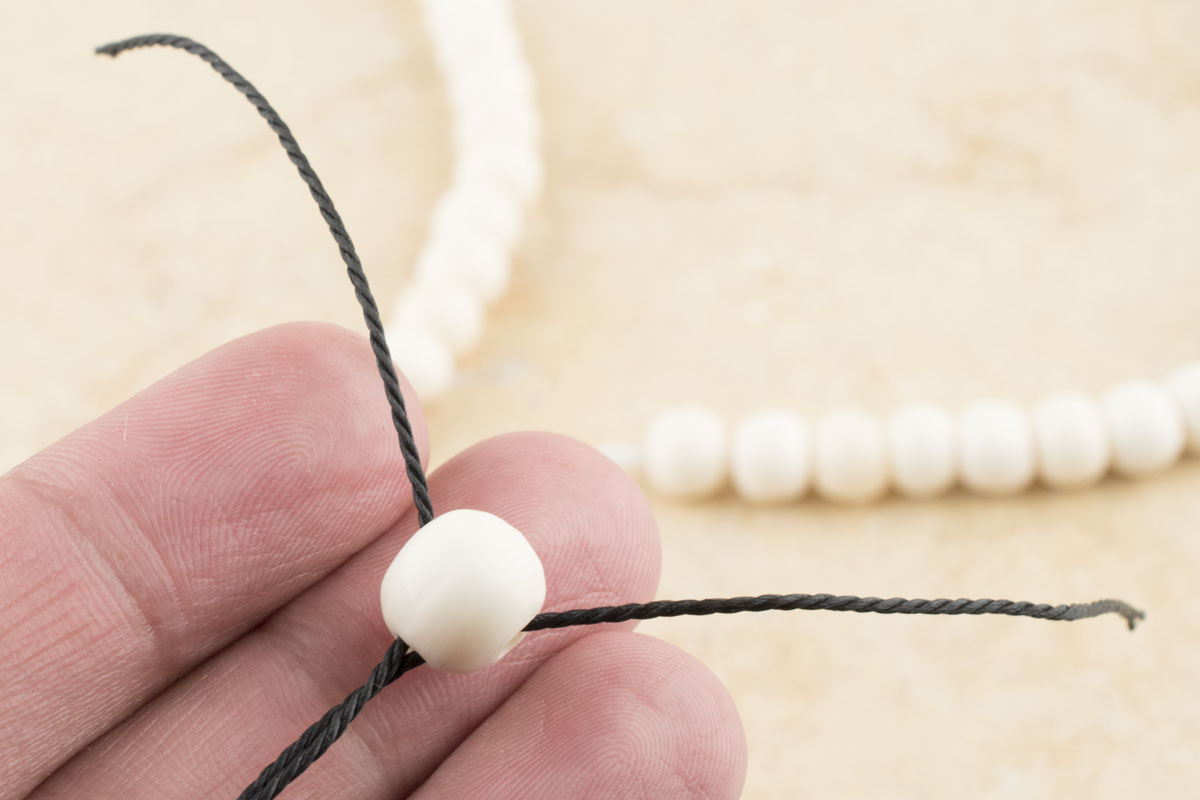 Step 8: String Beads
String the beads in the pattern you laid out earlier on each side of the necklace.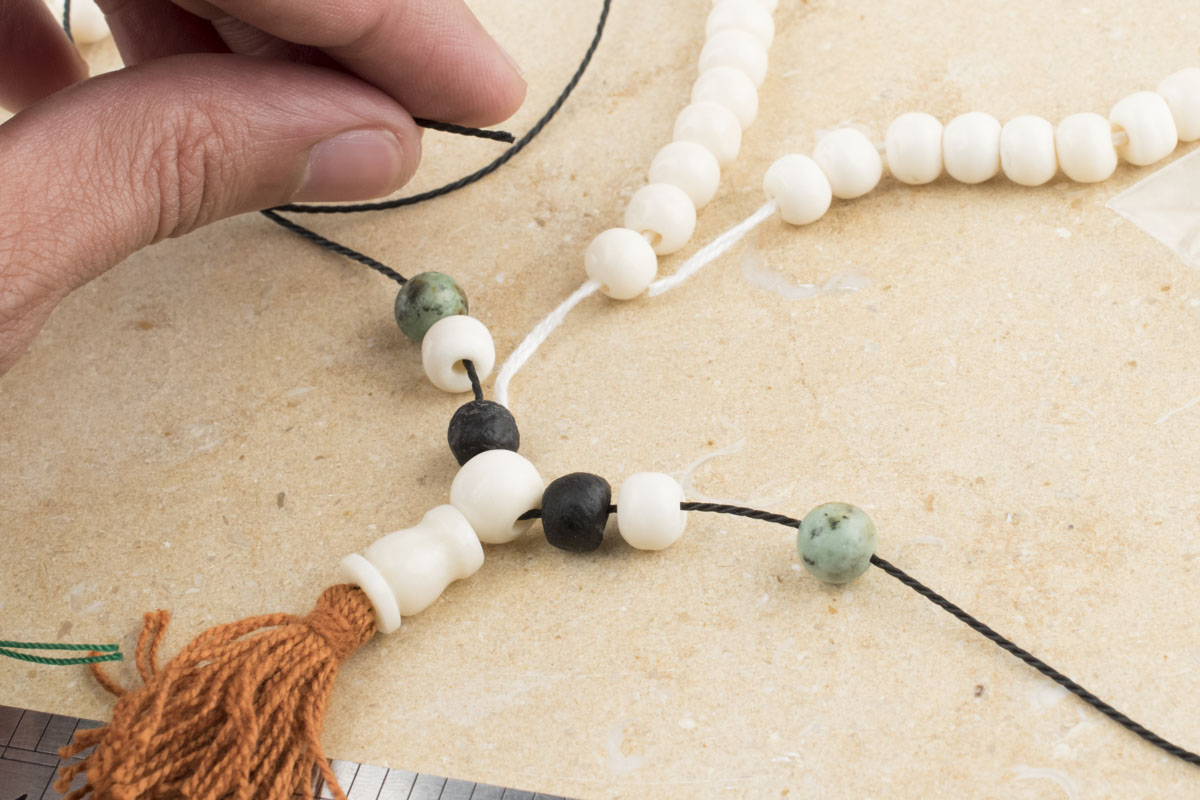 Step 9: Knot the Necklace
Tie a knot at the finished end of the necklace.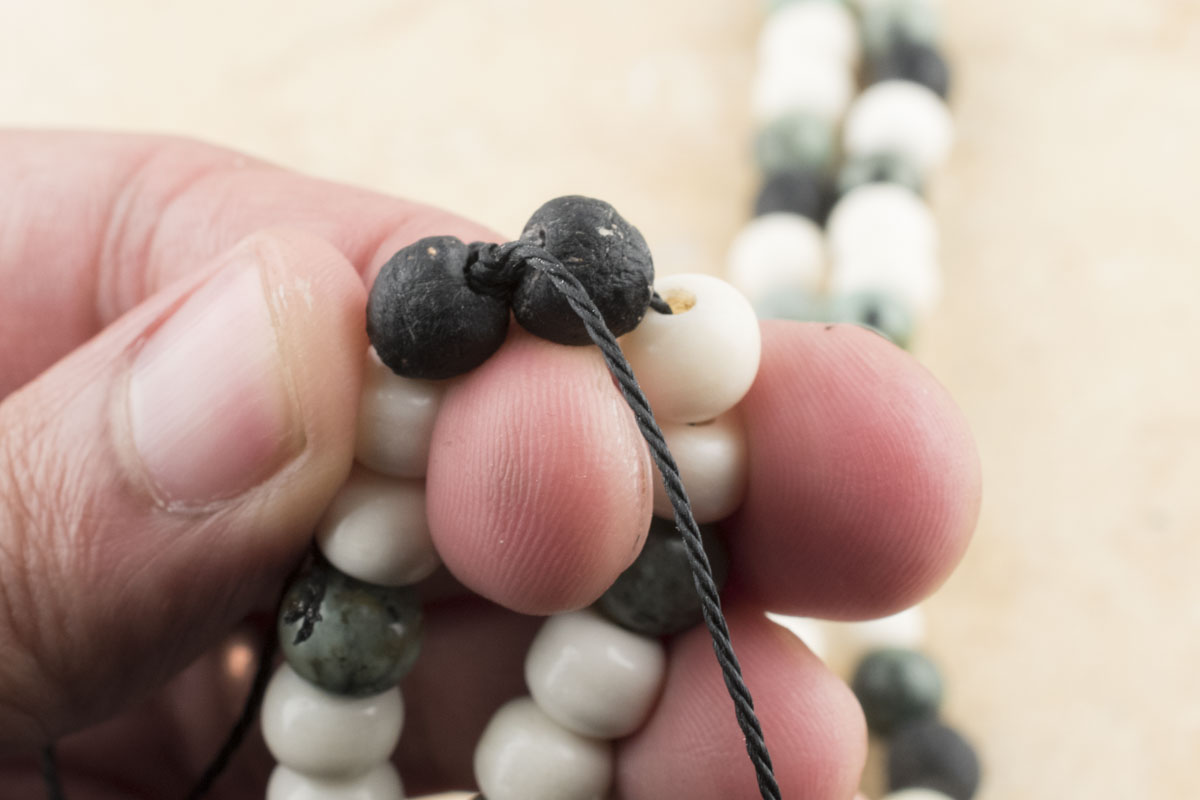 Step 10: Cut Excess Cord
Take the extra cord and pass it through two beads on each side of the knot. Cut the remaining visible portion of the cord.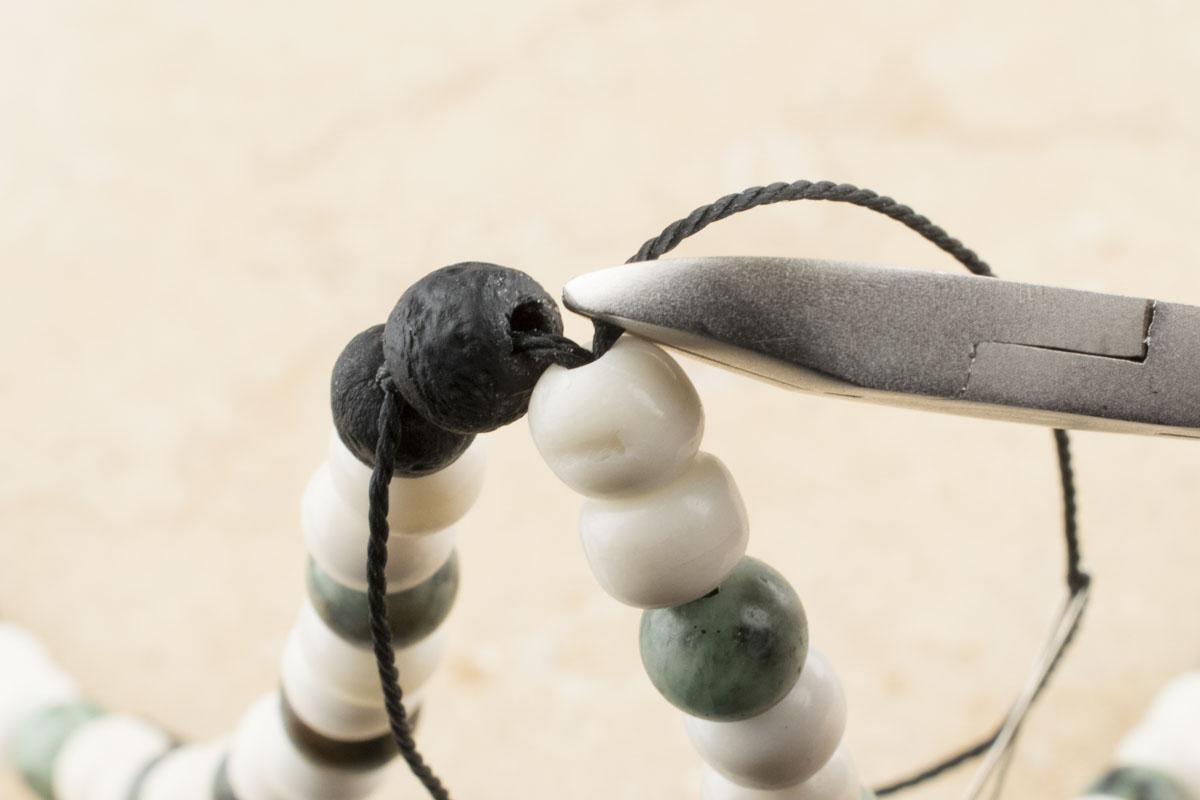 Step 11: Enjoy!
Congrats on making your first Mala necklace. Was it as easy as you expected?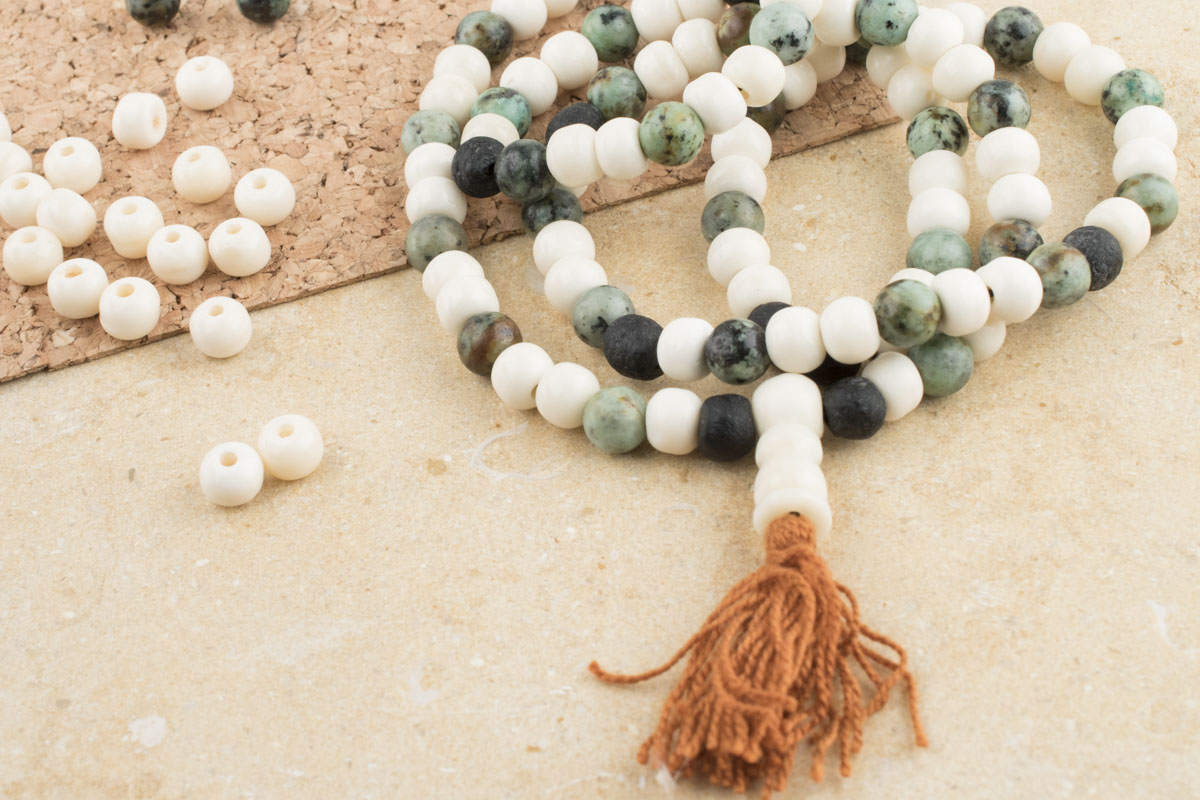 Tips & Advice
Make sure that you have a good flat surface when working.
Always plan out the layout of your pattern.
Conclusion
Let us know about your experience making and and don't forget to share your pictures wearing your finished mala necklace.
Shop Supplies
About the Materials
Comments & Reviews