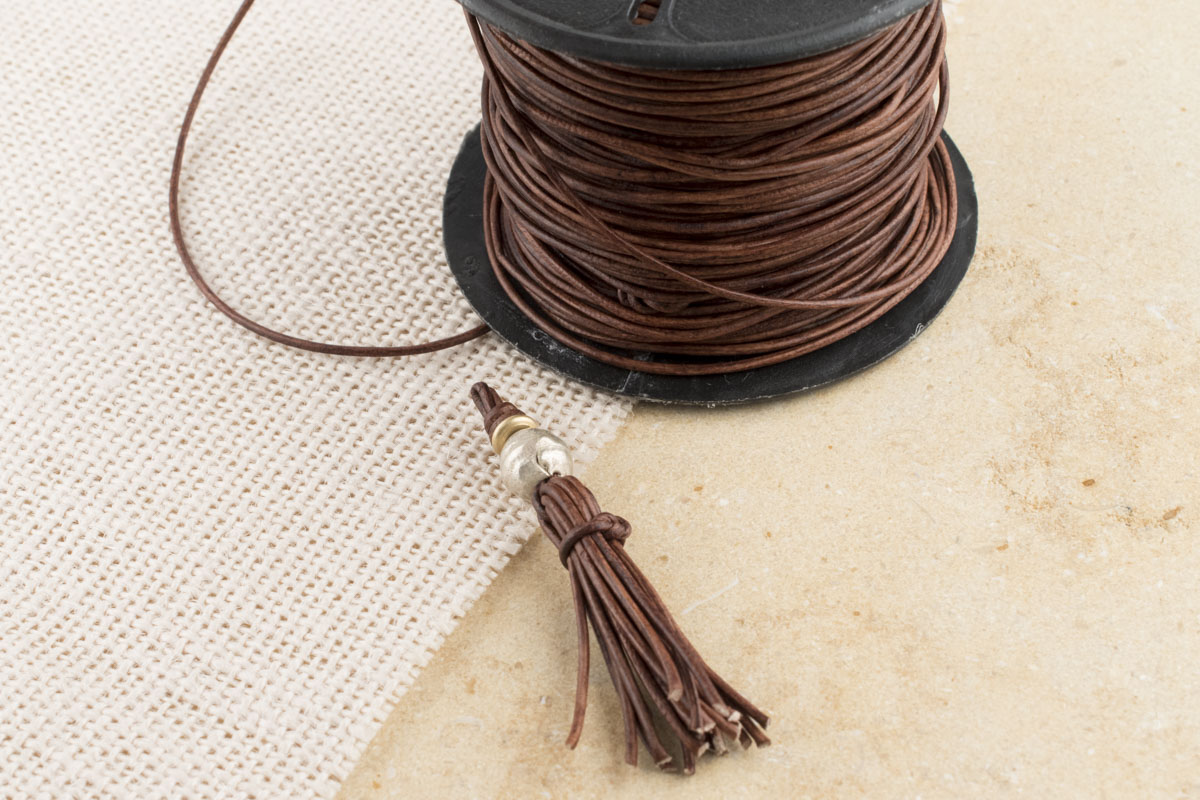 How to Make a Tassel with Round Leather Cord
Rated 4.9 Stars by Crafters Like You
Make a Bohemian leather tassel in 5 minutes or less!
Leather is a rare form of tassel to create, it adds an artisanal craftsmanship to the look and feel of a jewelry. Leather tassels brings up the luxury of the ordinary to a refined and a luxury product.
Things You'll Need
1mm Round Leather Cord
Silver Ball Bead
Brass Disk Bead
Wire Cutters (Scissors)
Step by Step Instructions
Step 1: Measure length.
When working with leather cord allow the leather a little ease for adjustment , depending on the tassel length add at least 1/2 inch to your measurement. Create a folded stack by multiplying the desired length measurement of the tassel in multiples of ten by going back and forth with this measurement.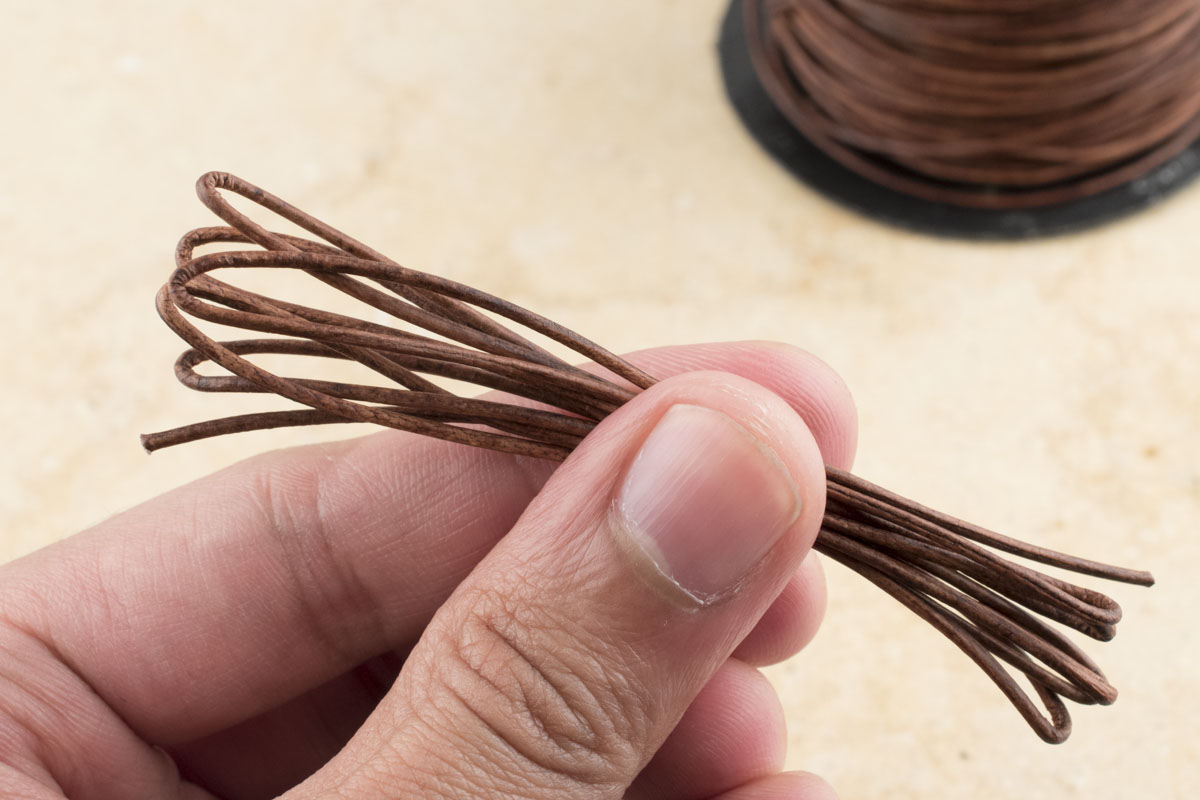 Step 2: Cut reserve finishing leather cords
Measure two 7 inch leather cords for finishing and set aside for later use.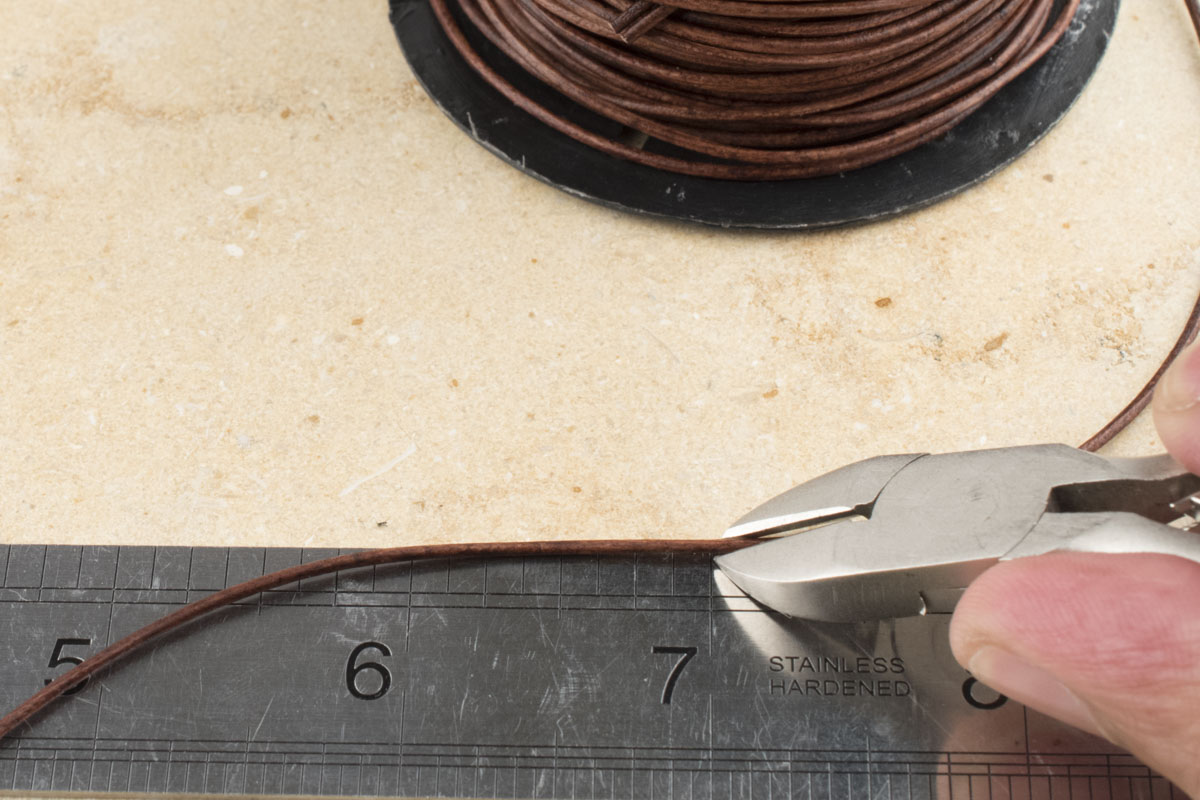 Step 3: Securing folded stacks.
Using one of the 7 inch leather cord you have set aside, find the middle of the folded stack and tie the middle of the stack into a knot.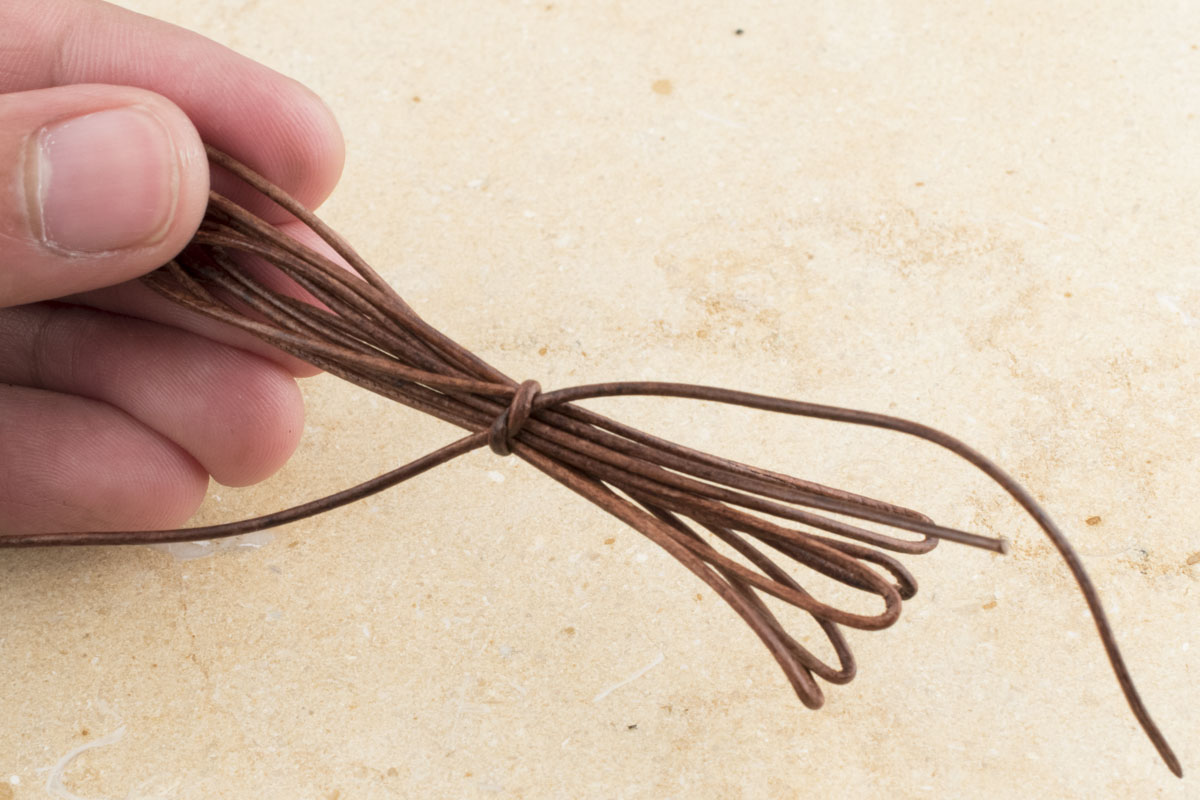 Step 4: Molding the top of tassel
From the secured middle point of the stack, fold the leather downwards until the opposite ends of the leather touches each other. Work the leather like clay and mold it until the material adjusts to its new position.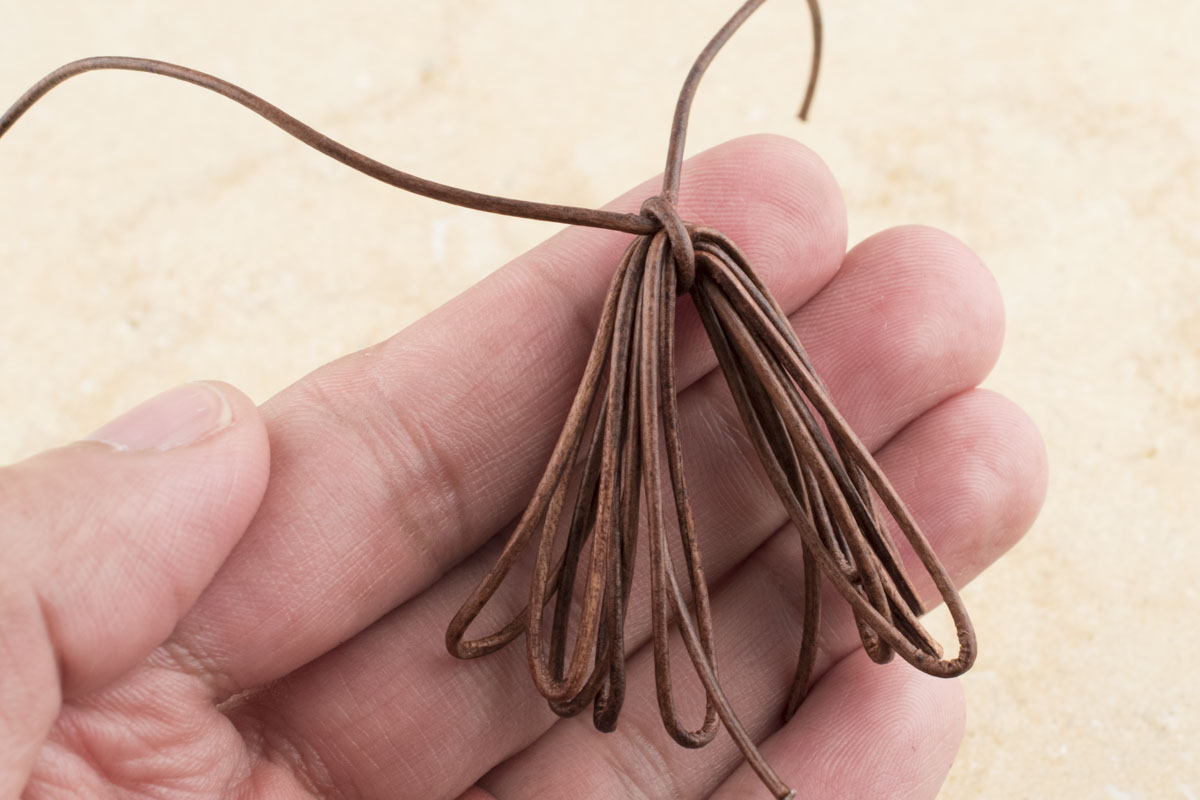 Step 5: Tying the tassel top
Measure down at the top of the fold of the tassel 1/4 inch and tightly tie the other 7 inch reserve leather cord at this 1/4 inch point level. Adjust this point if the top is bulky and if it would not hold the tassel in place.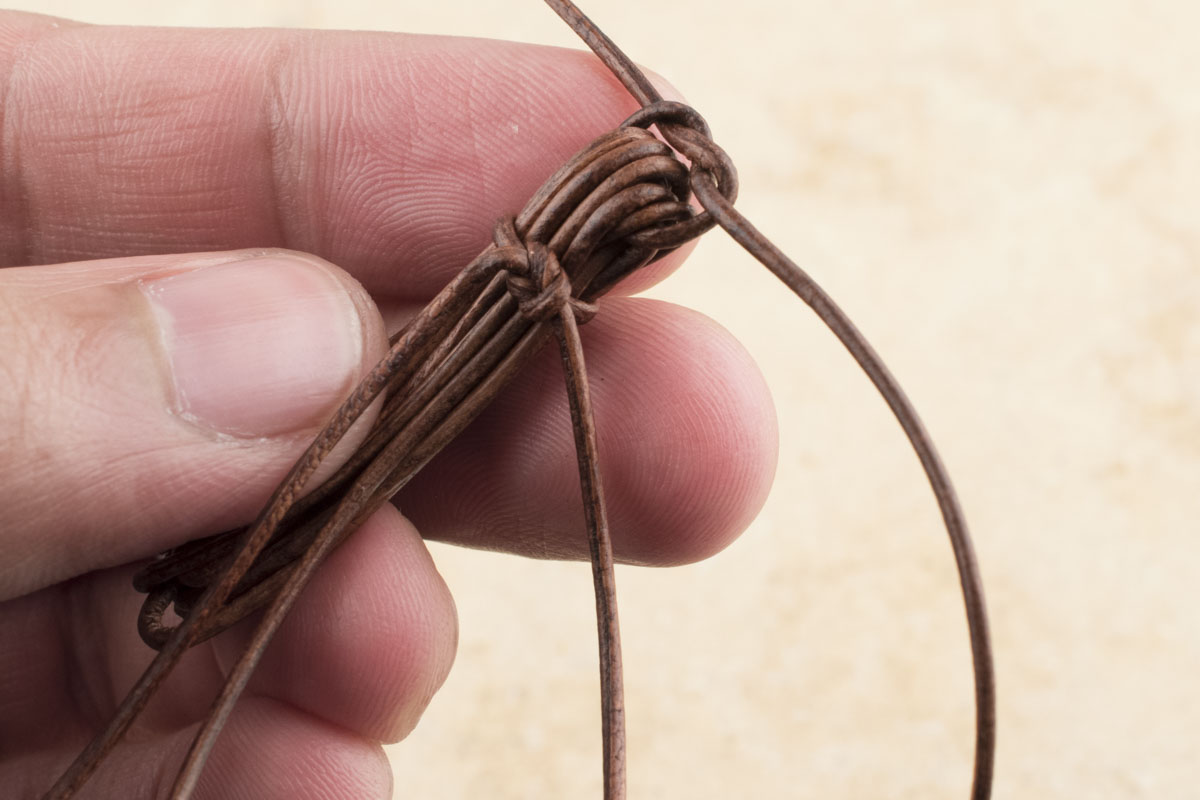 Step 6: Cutting the fringe
At the bottom of the tassel are the folded ends. Individually find the middle of these folds and cut right at its middle to create each string of the tassel.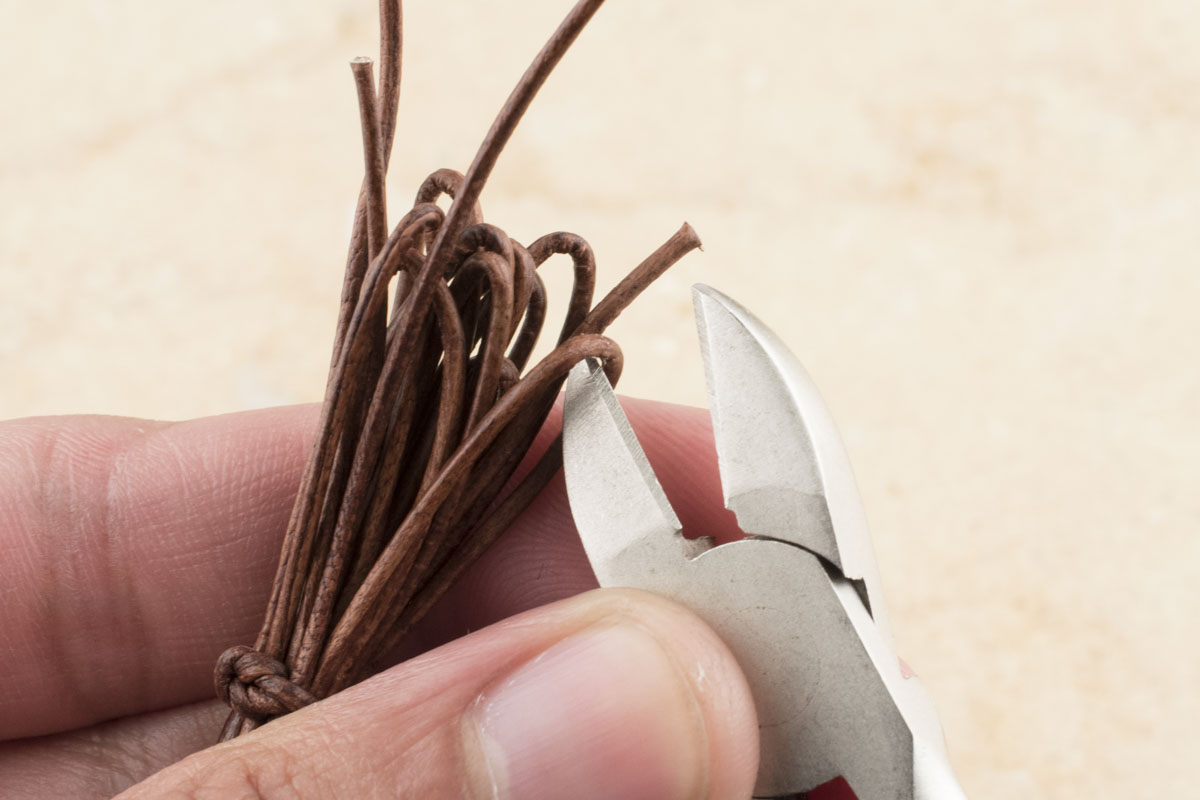 Step 7: Finishing the ends of the fringe.
From the top of the tassel down to each strand of the leather cord strand, measure down the desired tassel length and cut each to its approximate length.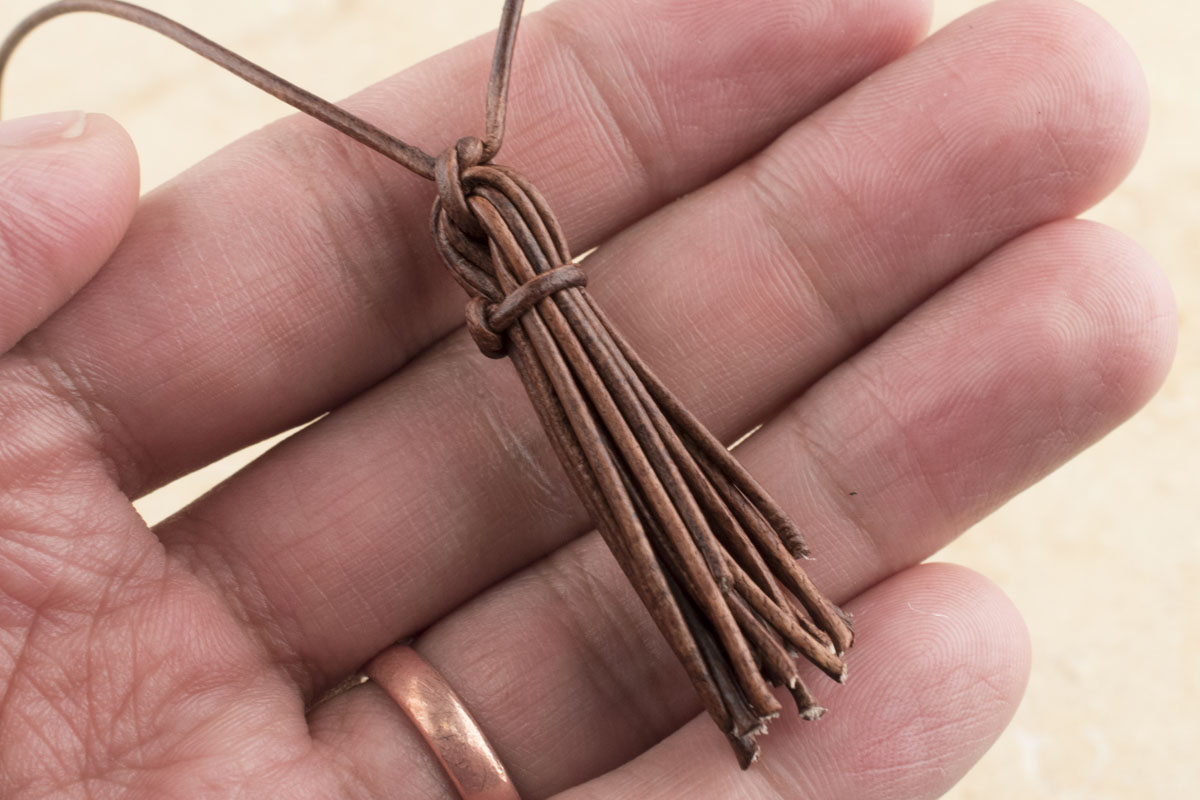 Step 8: Adding finishing touches
String additional custom beads of your choice on top of the tassel to finish the look of your custom piece, secure by tying a knot and make sure that the knot is tightly in place.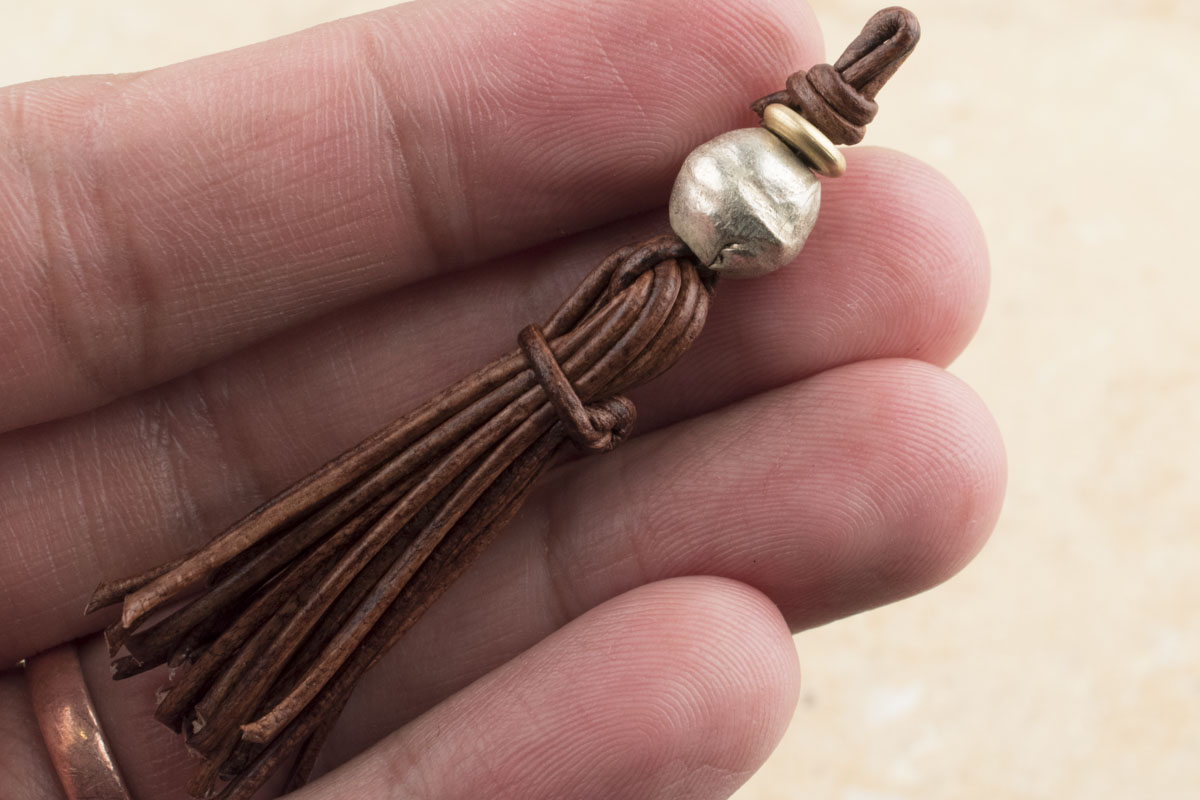 Step 9: Your custom piece is finished.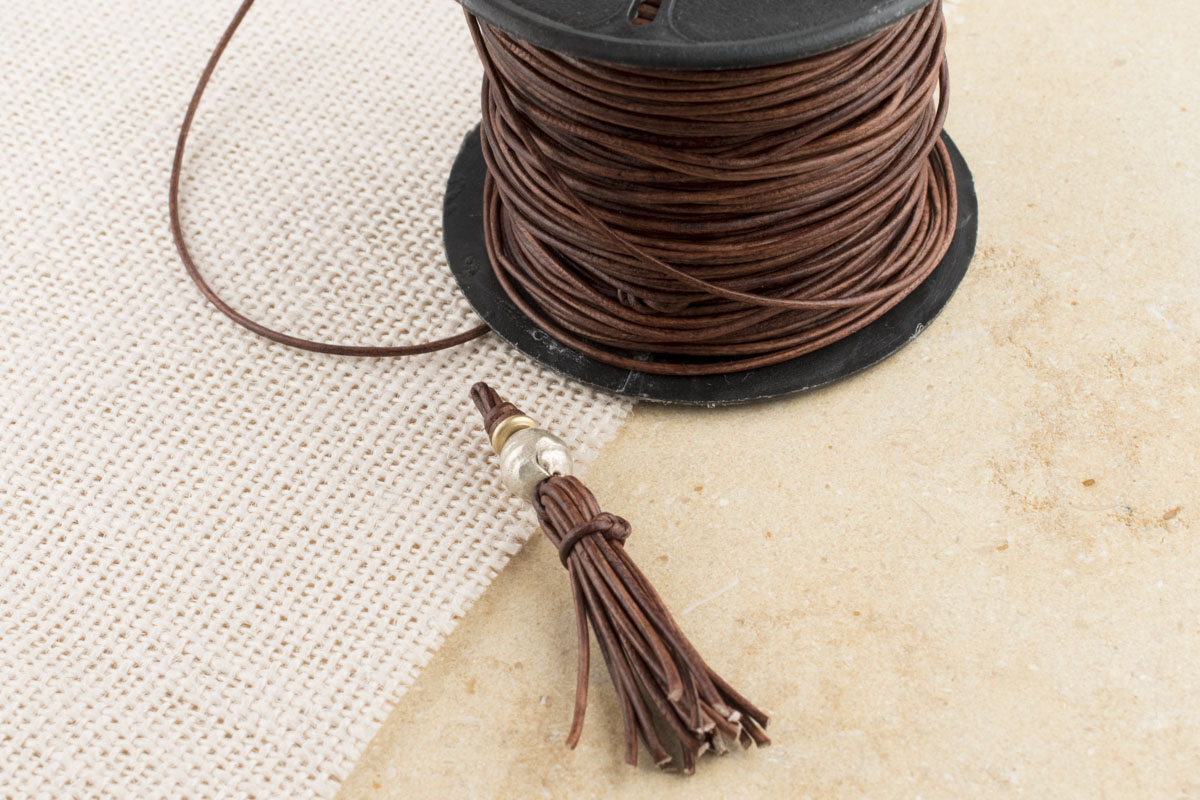 Tips & Advice
Test how the leather cord you have chosen folds and see how much it needs to reach your length measure and how bulky it would look.
Always stretch your leather with a gentle tug to find weak spots on the leather, this will prevent breakage while you are working with the material.
Conclusion
Show us your leather tassels and how you have used them with your custom pieces and share some advice to your fellow jewelry makers.
Shop Supplies
About the Materials
Comments & Reviews