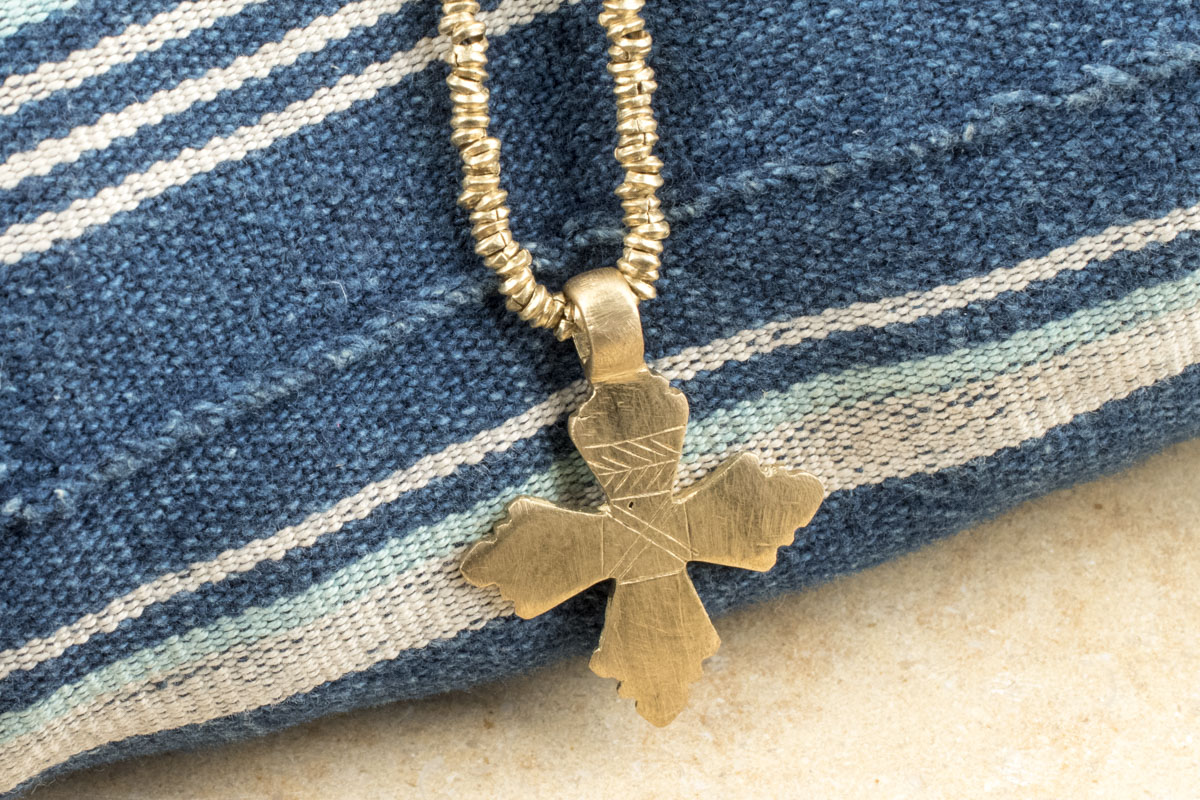 How to Make a Cross Necklace
Rated 4.9 Stars by Crafters Like You
Get ready to make your very own cross necklace in this fun and easy tutorial! It doesn't take much time or money to make your own high-quality, custom cross necklace.
Things You'll Need
1mm Black Waxed Cotton Thread
African Metal Heishi Beads
Jump Rings
Lobster Clasps
Metal Bicone Beads
Ruler
Round Nose Pliers
Flat Nose Pliers
Wire Cutters
Step by Step Instructions
Step 1: Measure and cut the cotton cord
Measure the length of the African heishi strand, and add 10 inches to it. You will use this number later as the length of your cotton cord for restringing.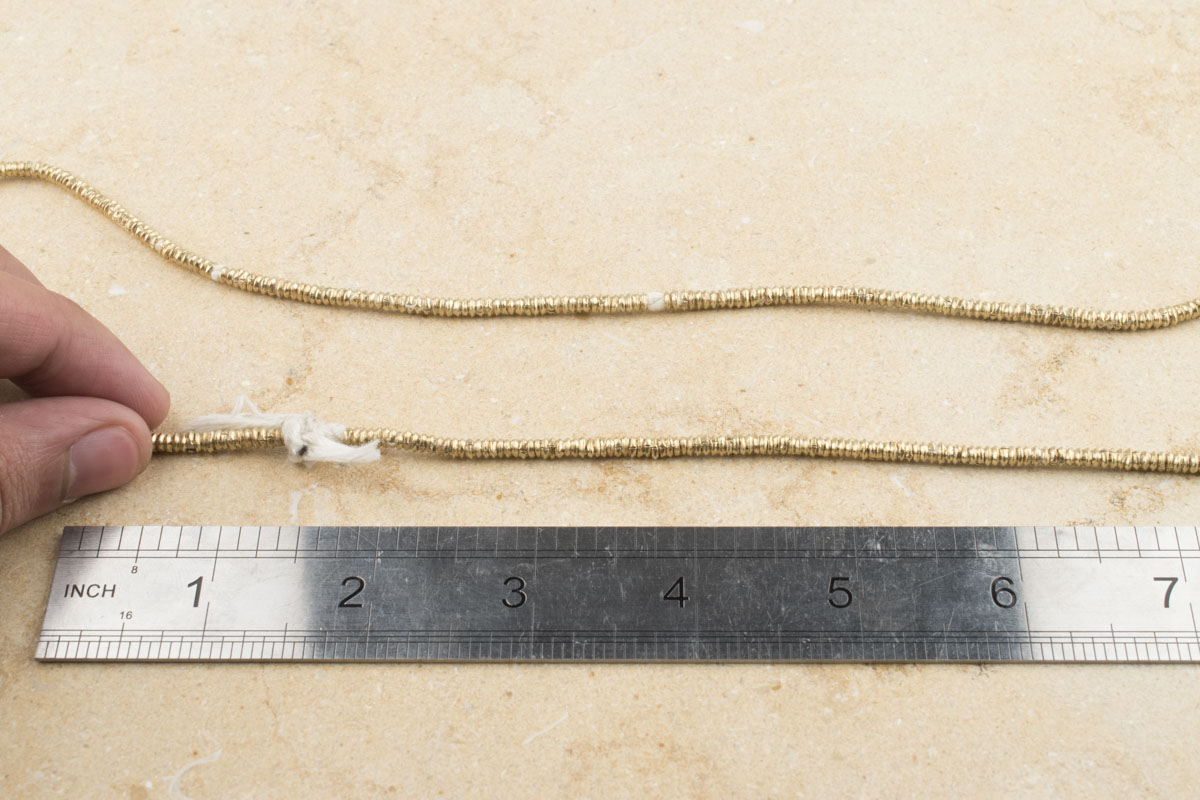 Step 2: Cut Heishi Strand
Cut the heishi strand right where it is knotted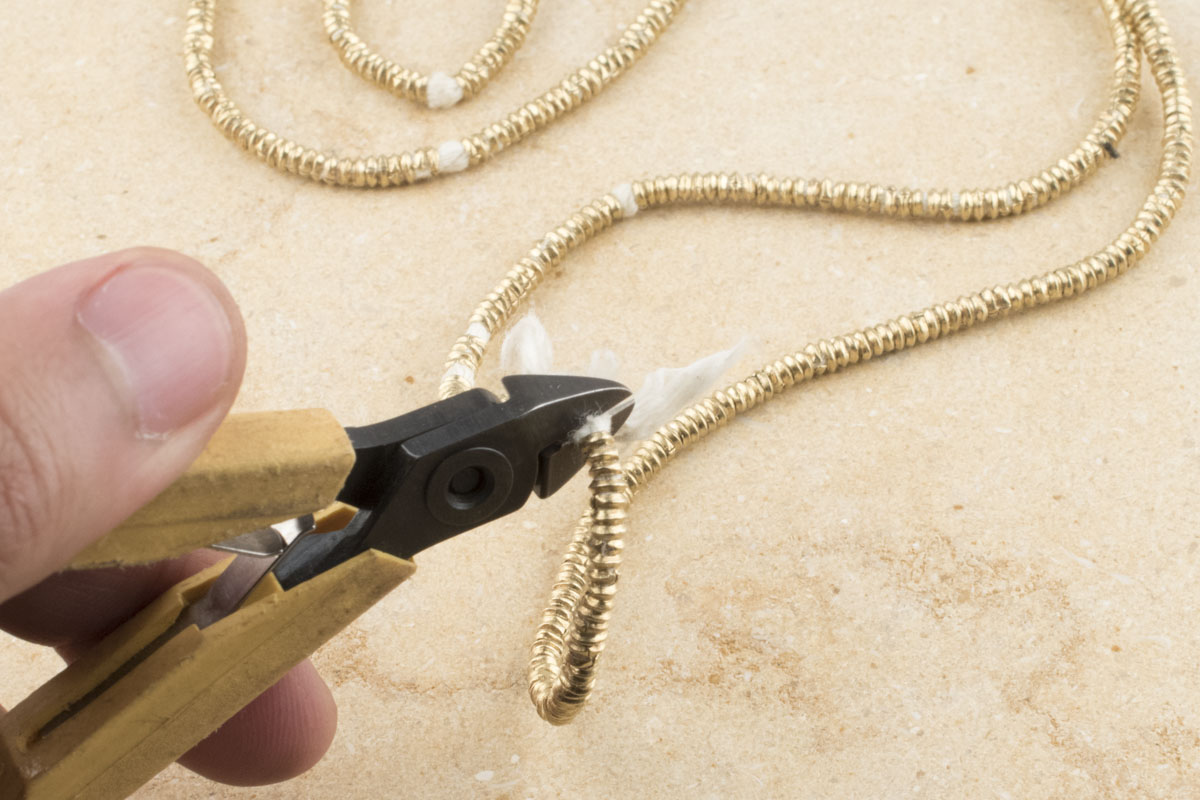 Step 3: Transfer Heishi Beads
Transfer the heishi beads to the waxed cotton string. Do this by grabbing a set of beads measuring ½ an inch to one inch at a time without separating the beads apart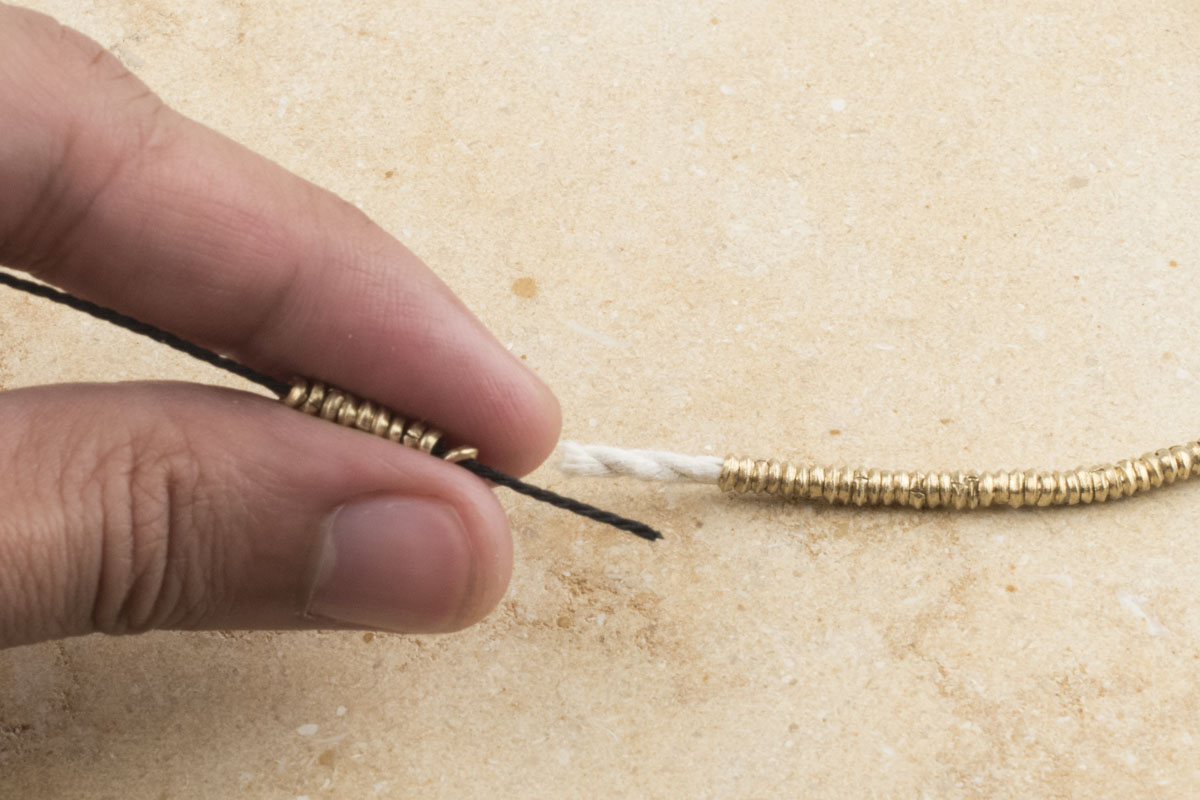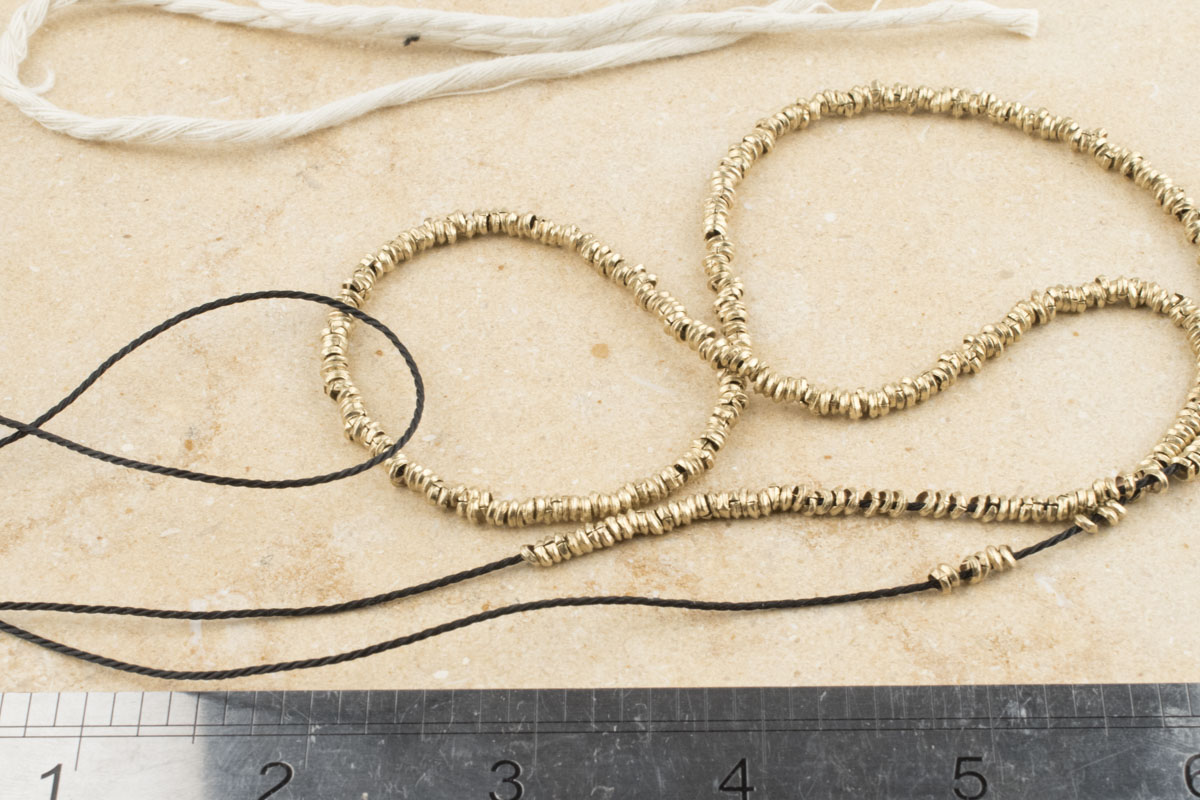 Step 4: Measure and Cut
Measure 5 inches of excess wax cotton on both sides of the strand and cut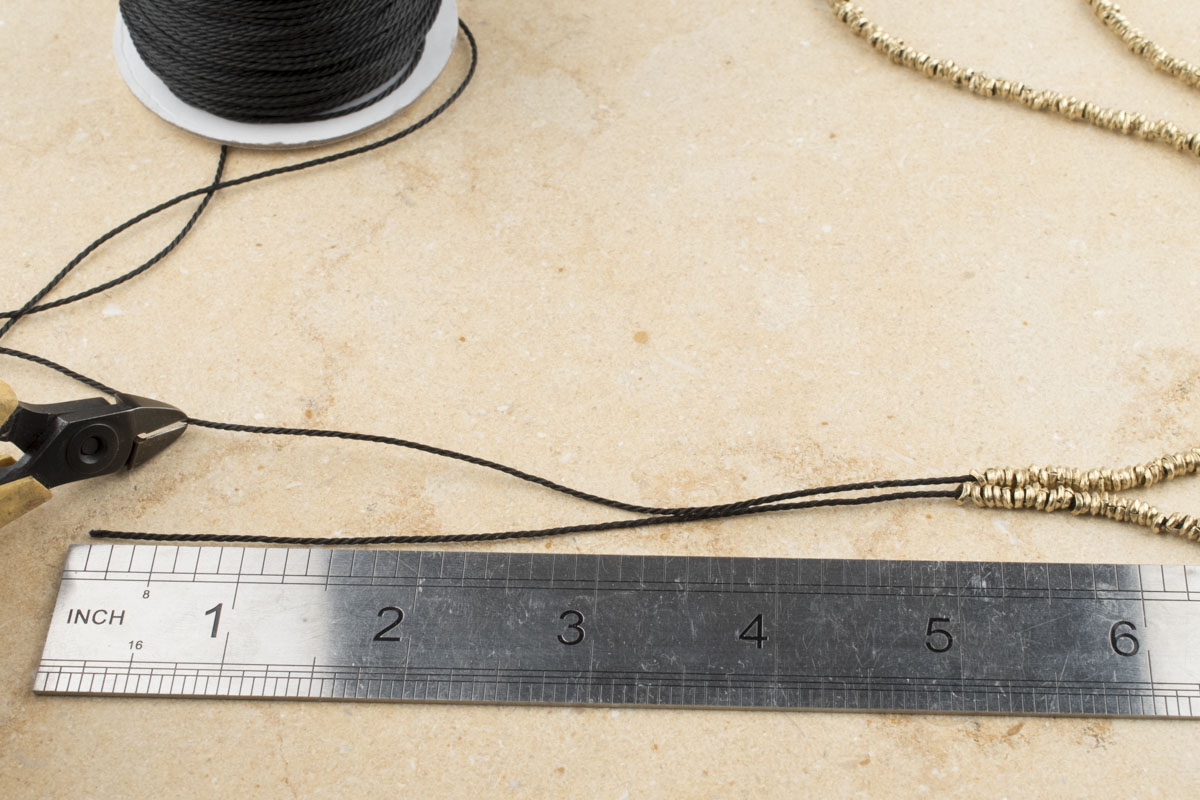 Step 5: Add a Cross Pendant
Insert your choice of a cross pendant (you may add any other beads at this time)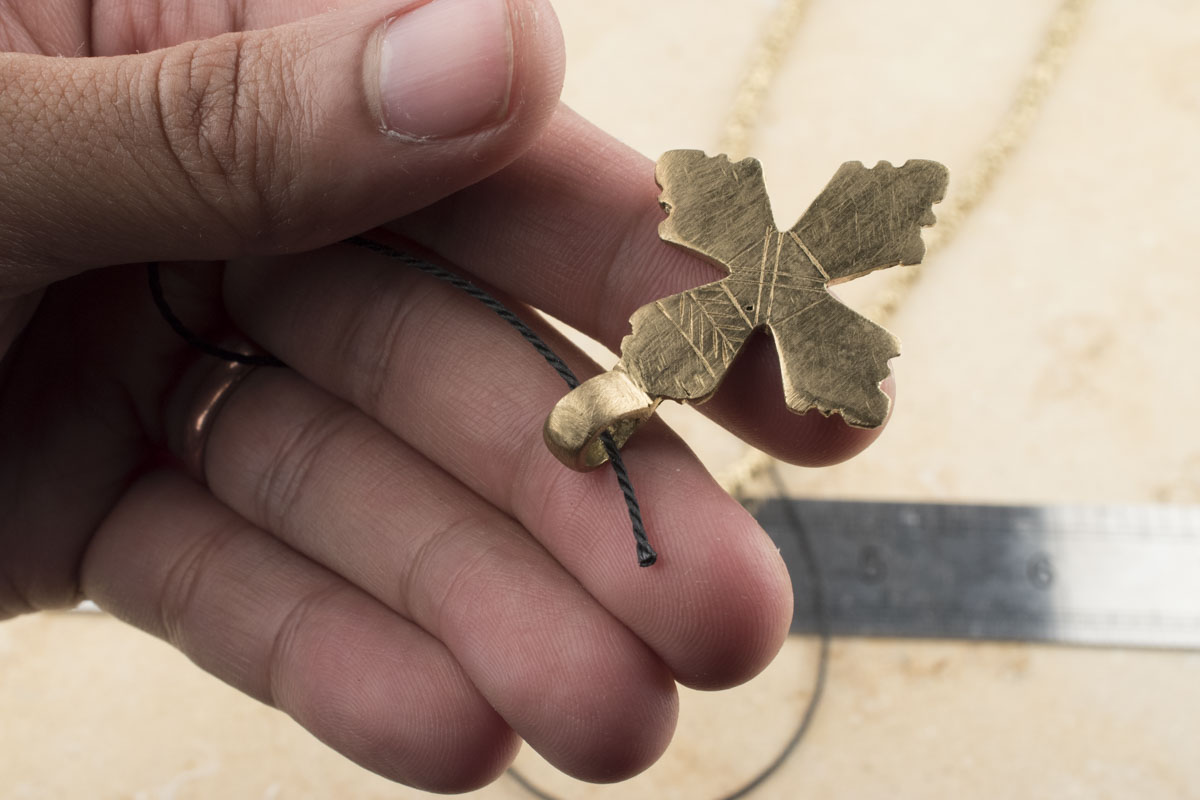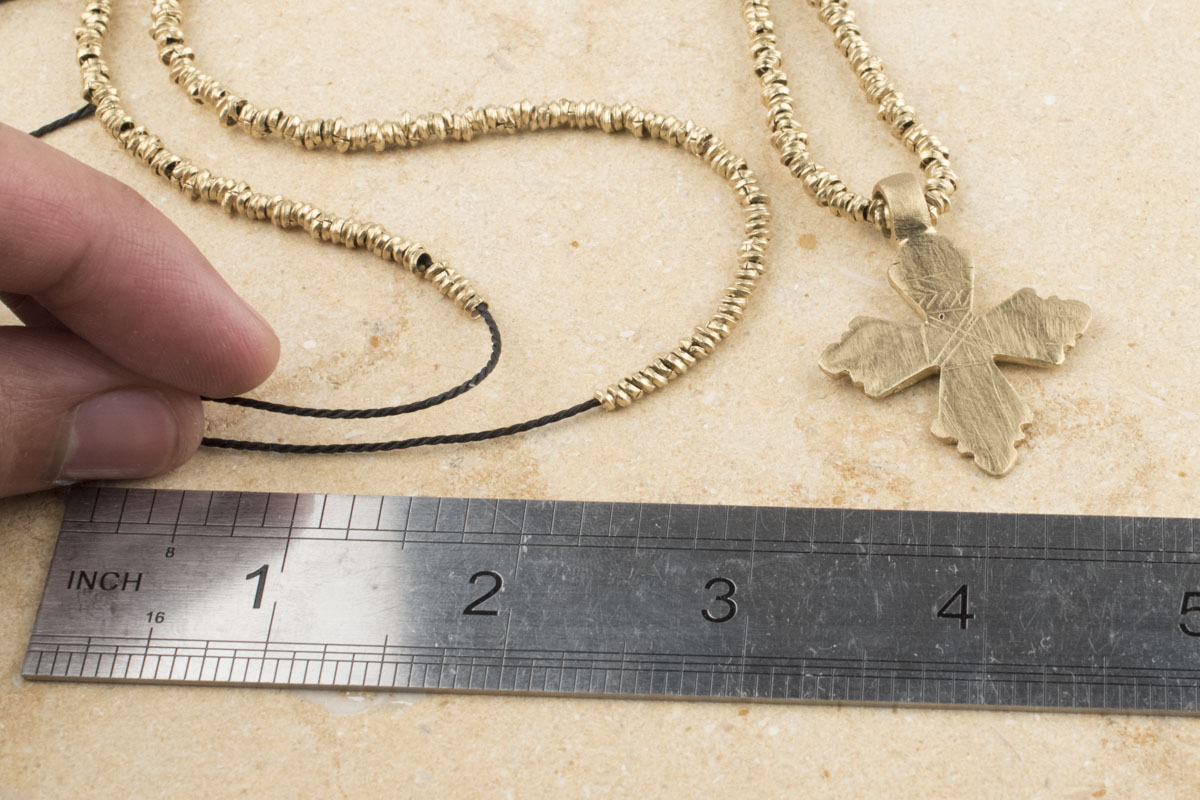 Step 6: Add Bicone Beads
On both ends of the necklace attach a small bicone bead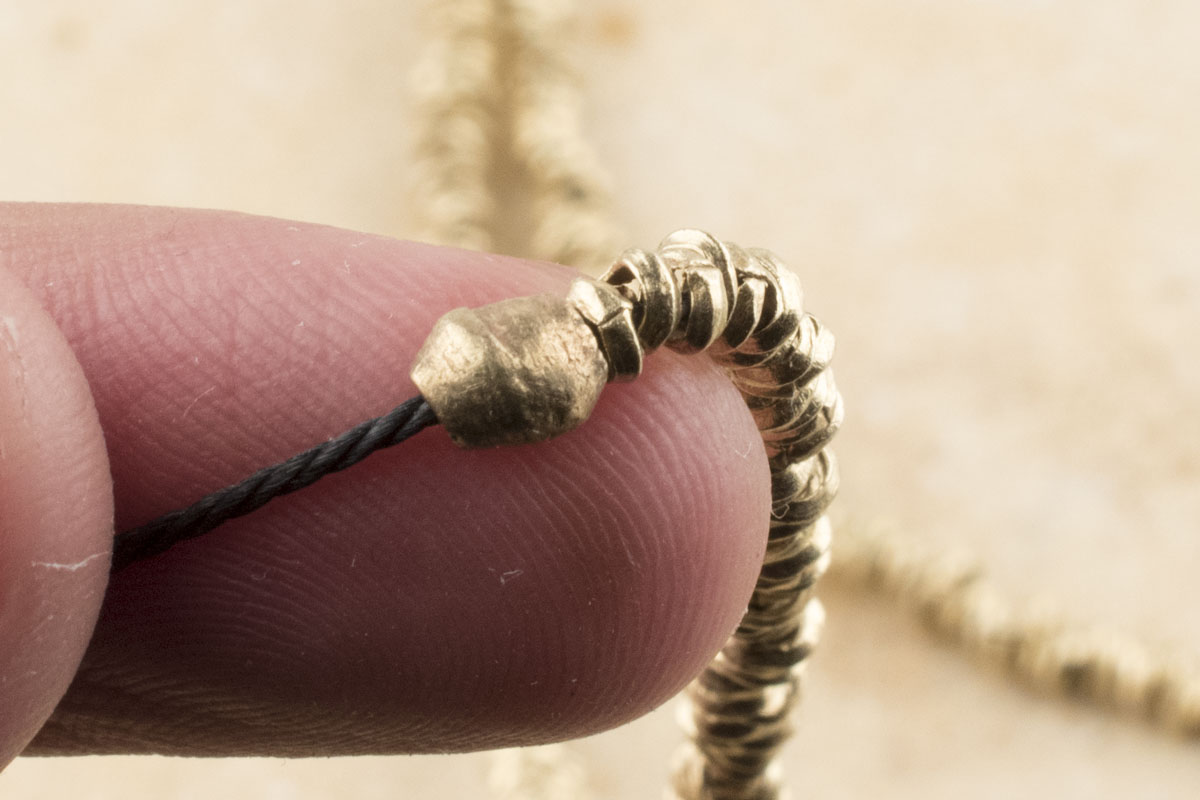 Step 7: Attach Clasp
Now, you will prepare your clasp. Attach a lobster clasp to a jump ring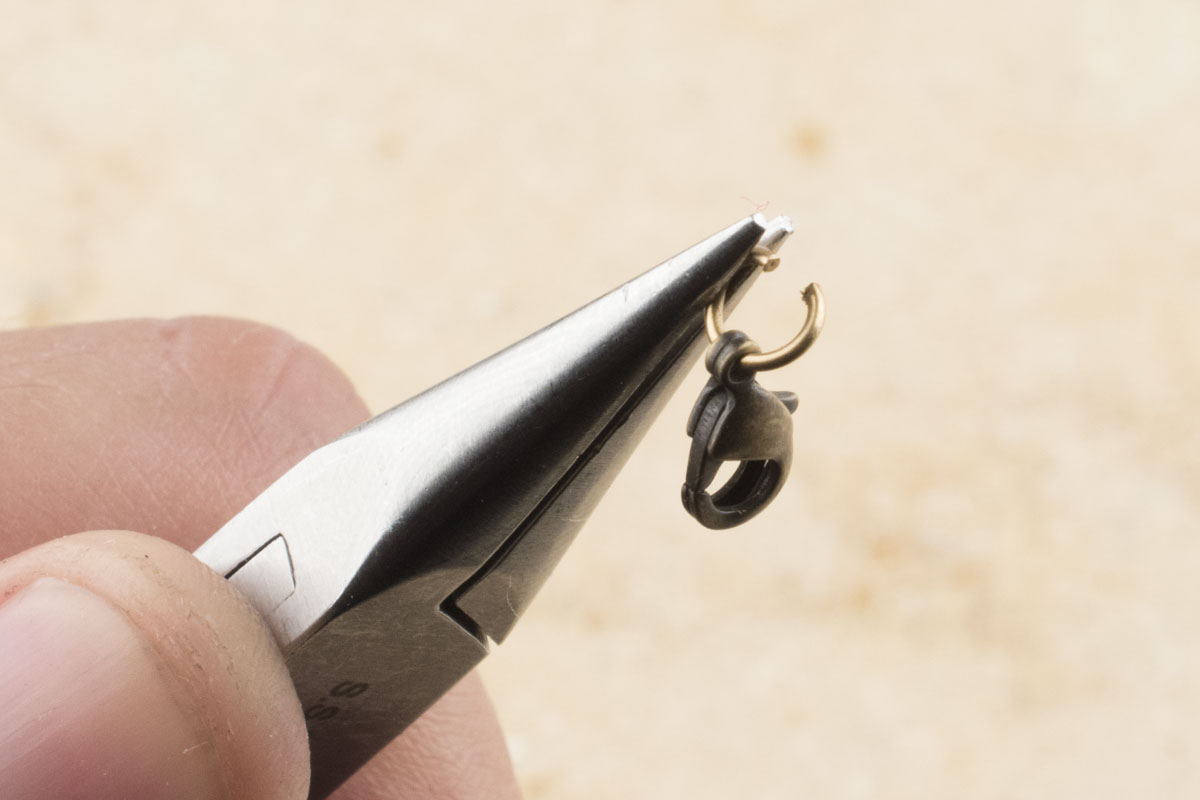 Step 8: Knot the Clasp
Place your necklace face up on a table. Knot the clasped jump ring to the right side of your necklace. Then, knot a separate jump ring (without clasp) to the left side of the necklace.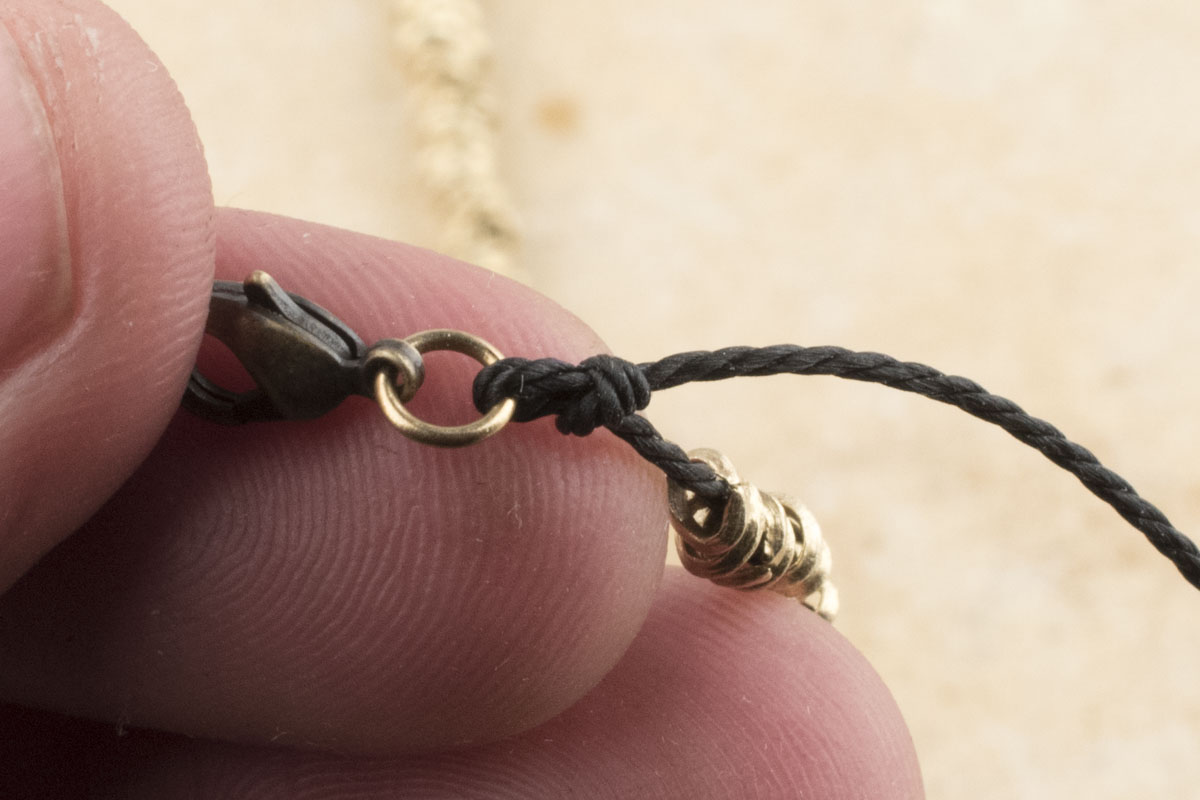 Step 9: Hide Knot and Cut
Hide the knot inside the small bicone bead on each end of the necklace, then cut the extra cord.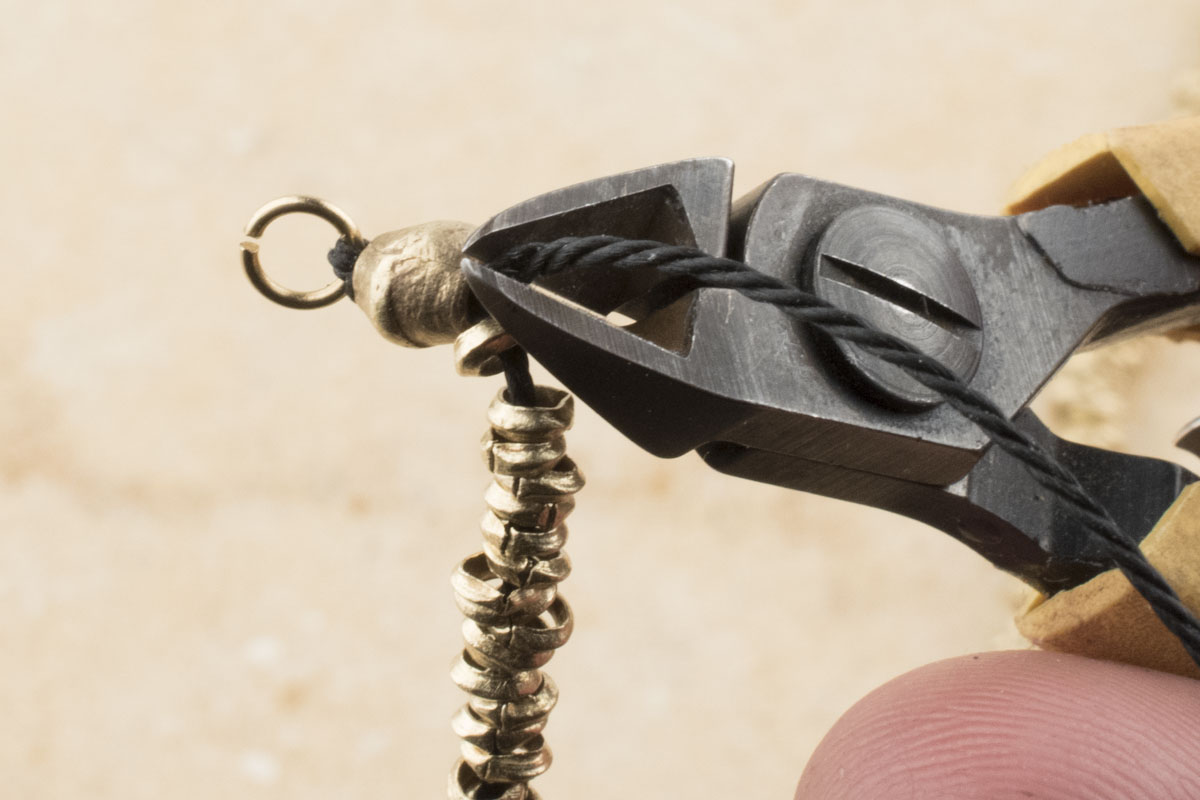 Step 10: Enjoy!
Congratulations - you're all done. Enjoy your new cross necklace!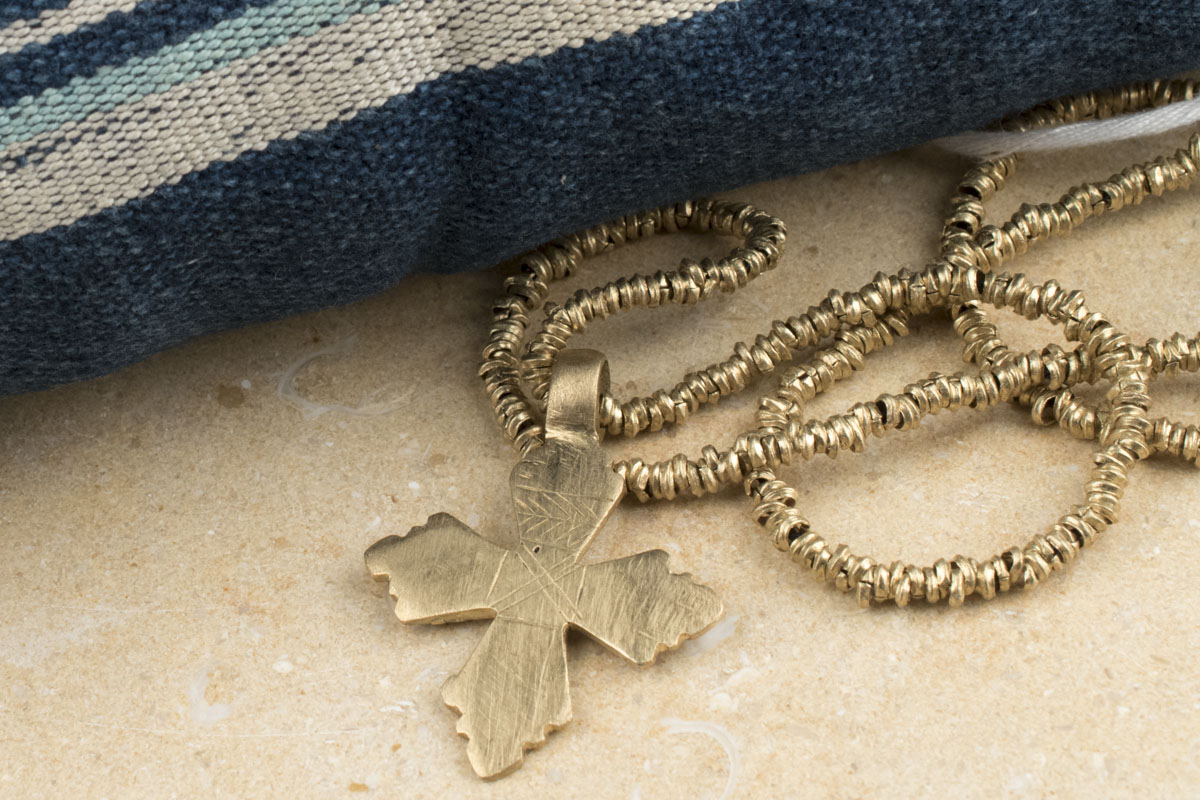 Tips & Advice
Conclusion
Enjoy the tutorial? Share any tips or comments with fellow DIY'ers below!
Shop Supplies
About the Materials
Comments & Reviews