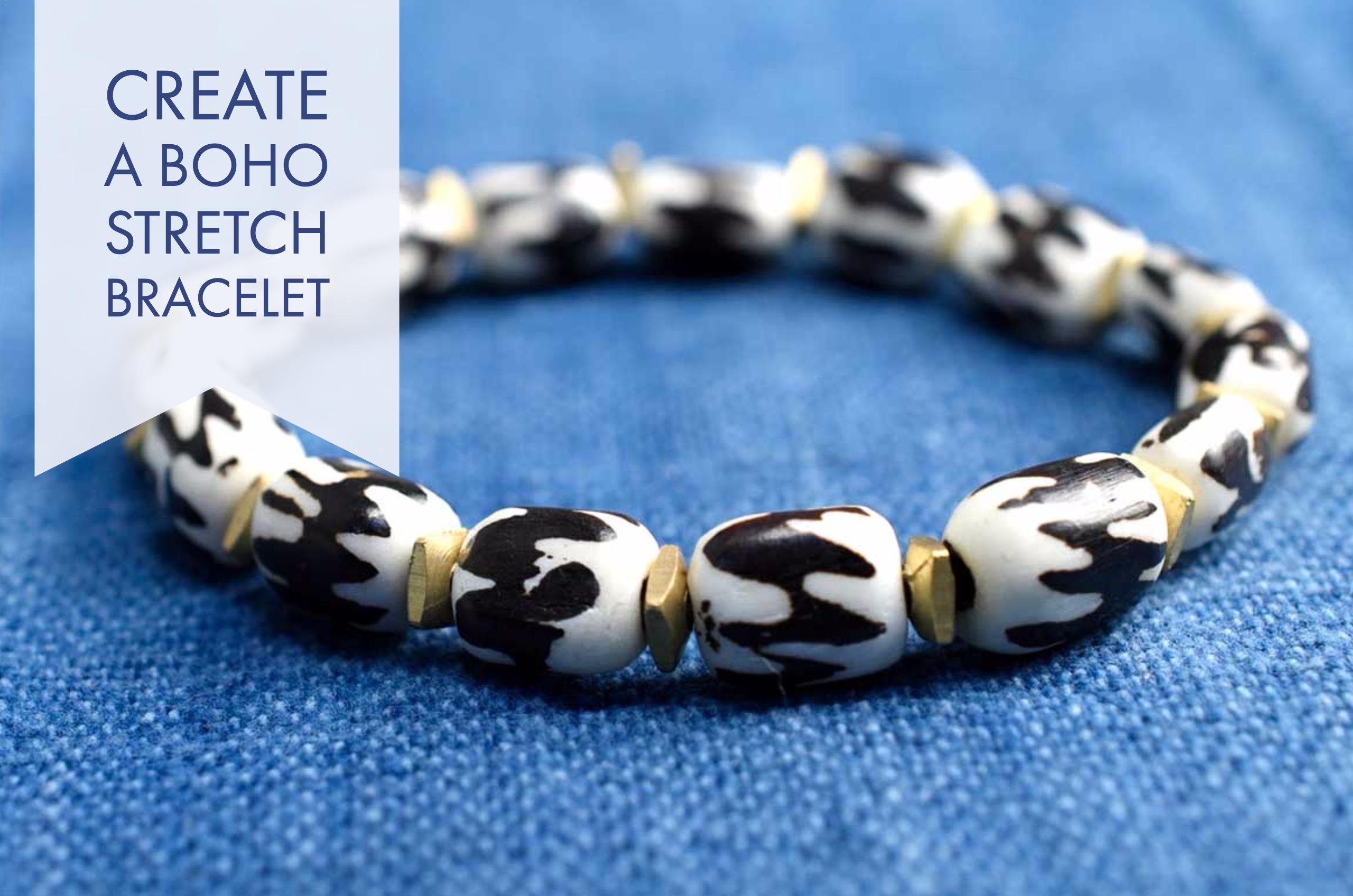 Create a Boho Bone Bracelet
Rated 4.9 Stars by Crafters Like You
Stunning boho stretch bracelet using African batik bone beads and ethnic metal spacers.
This awesome tutorial teaches you how to make a basic beaded bracelet! Use fair trade boho beading supplies in this easy-to-do tutorial. Feel free to be creative and swap out supplies for beads you may have lying around!
Things You'll Need
Batik Bone Beads
Metal Spacer Beads
Gossamer Floss
Beading Wire
Hypo-Cement Glue
Pliers
Ruler
Step by Step Instructions
Step 1: Measure Elastic Cord
Measure 20 inches of elastic cord on fold.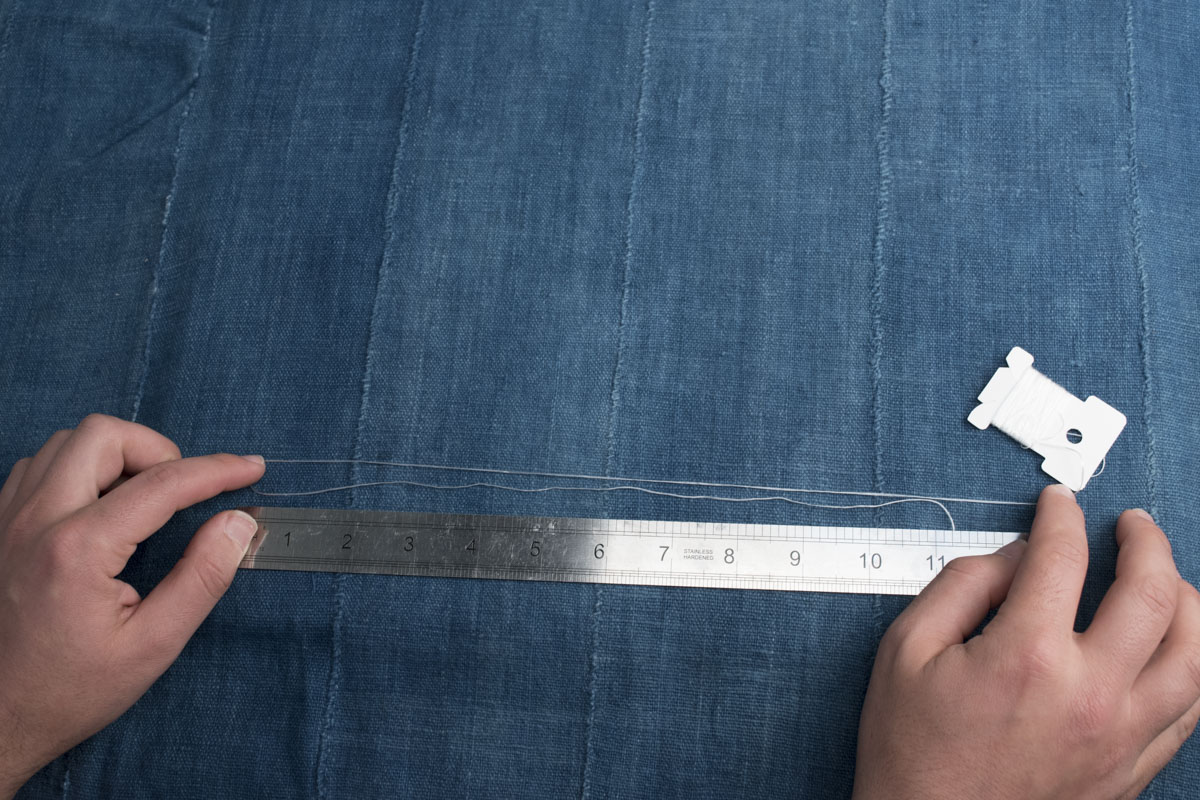 Step 2: Insert Needle into Cord
Insert the wire needle on the fold of the elastic.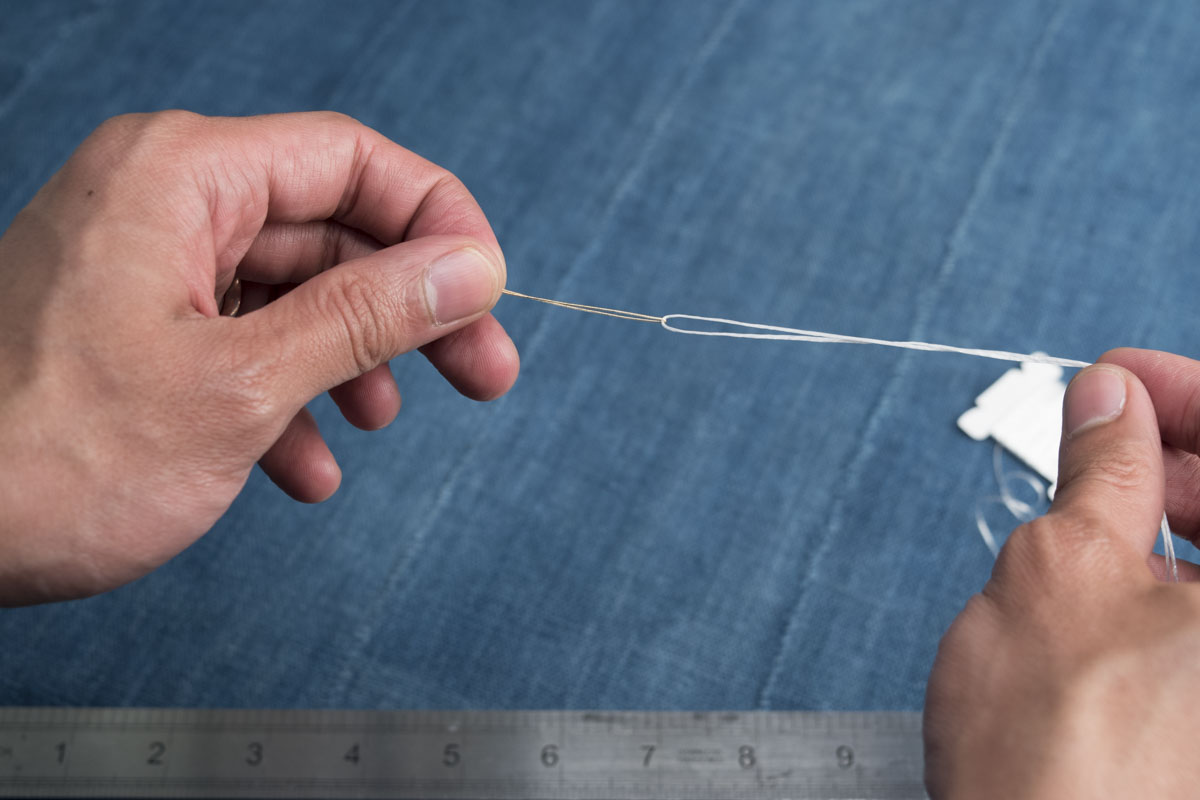 Step 3: Create Alternating Pattern
Lay out your beads in the desired pattern. For this design, we chose to alternate evenly between batik bone beads and brass spacer beads.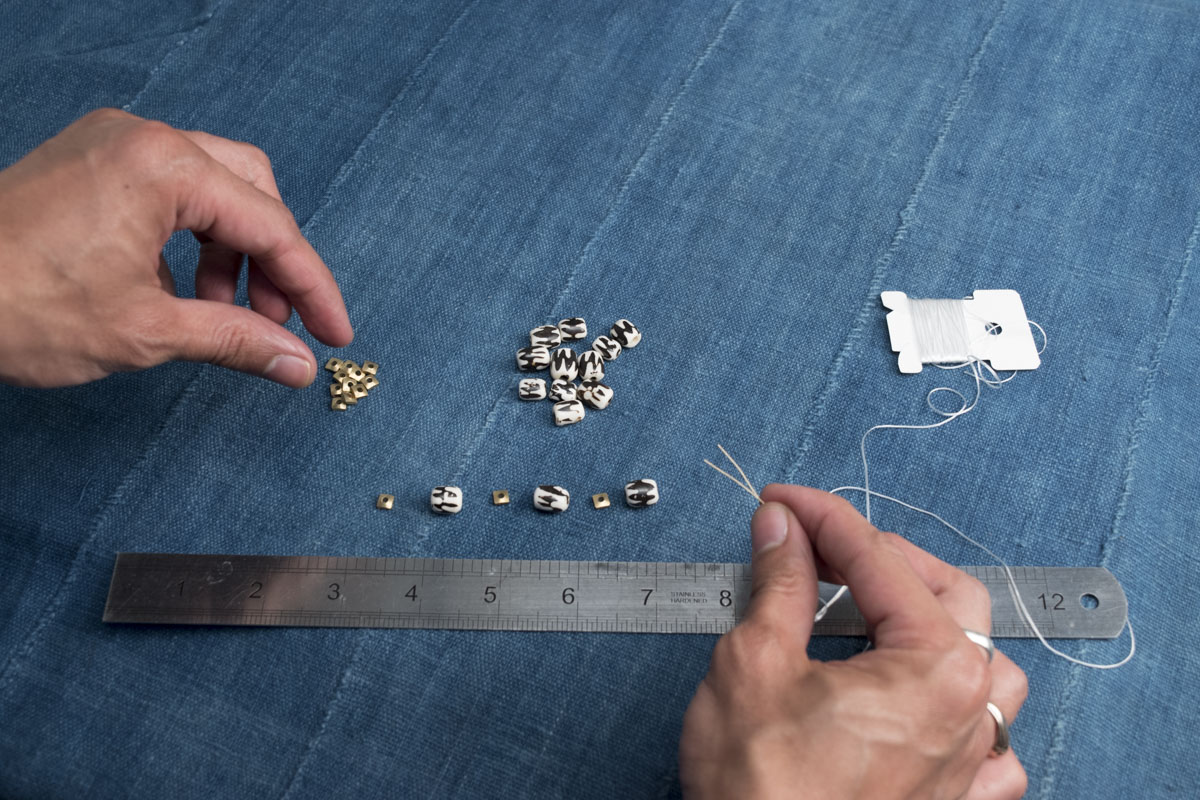 Step 4: Bead Away!
Bead your pattern on the elastic, until you reach your desired length. Standard length for female stretch bracelets is 7.5 inches.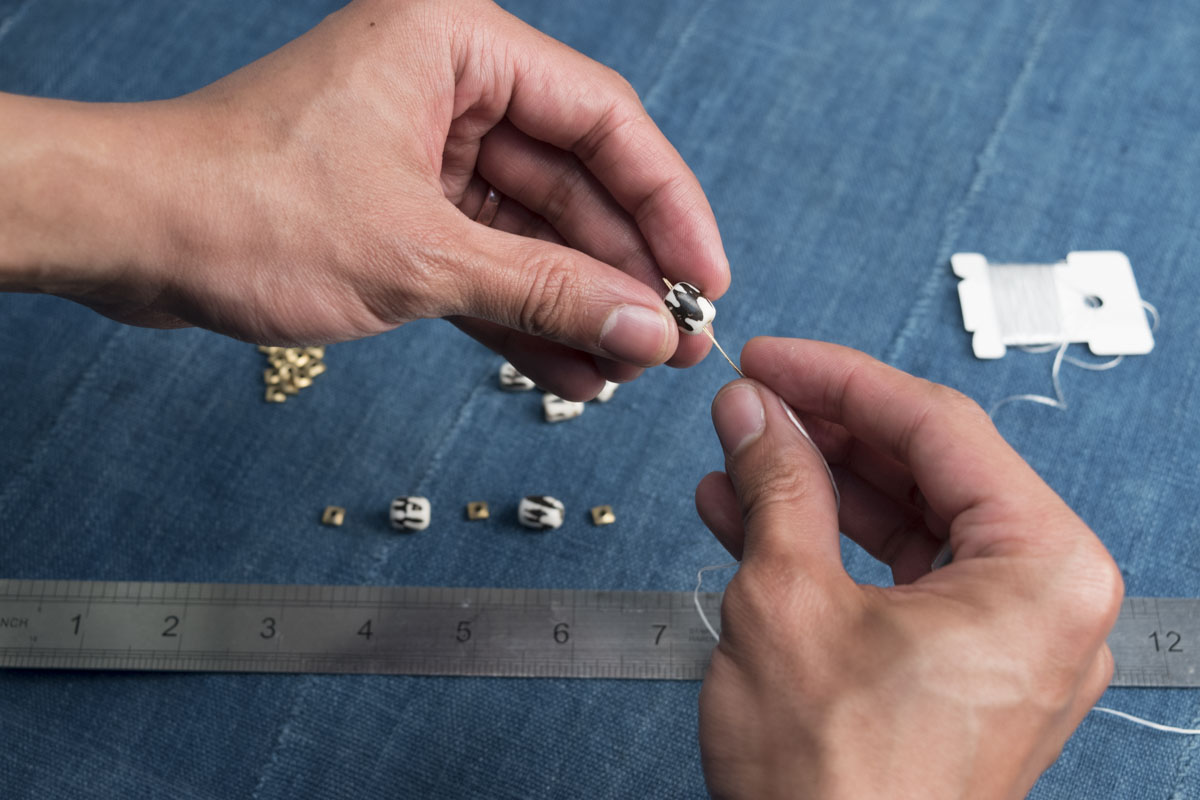 Note: Keep the gossamer elastic on the spool before cutting. This will prevent the beads from coming off the strand.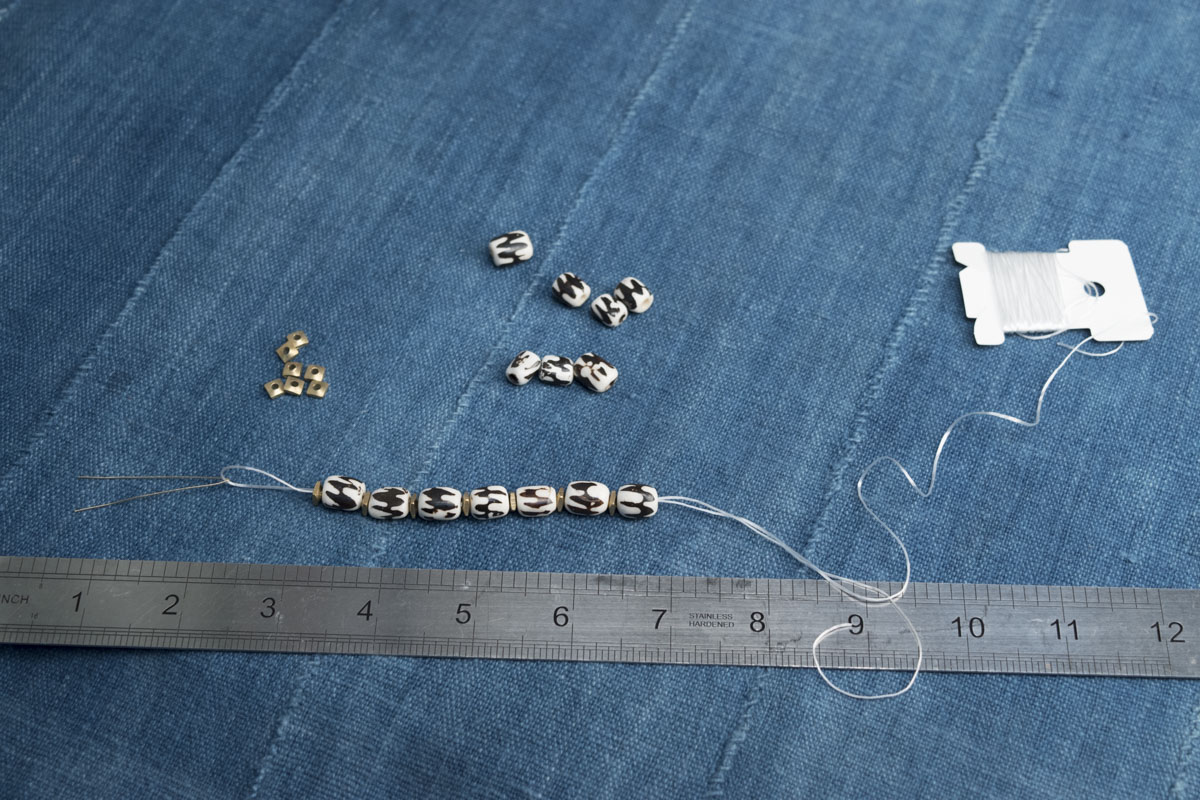 Step 5: Cut the Cord
Cut the end of the gossamer floss when your pattern is finished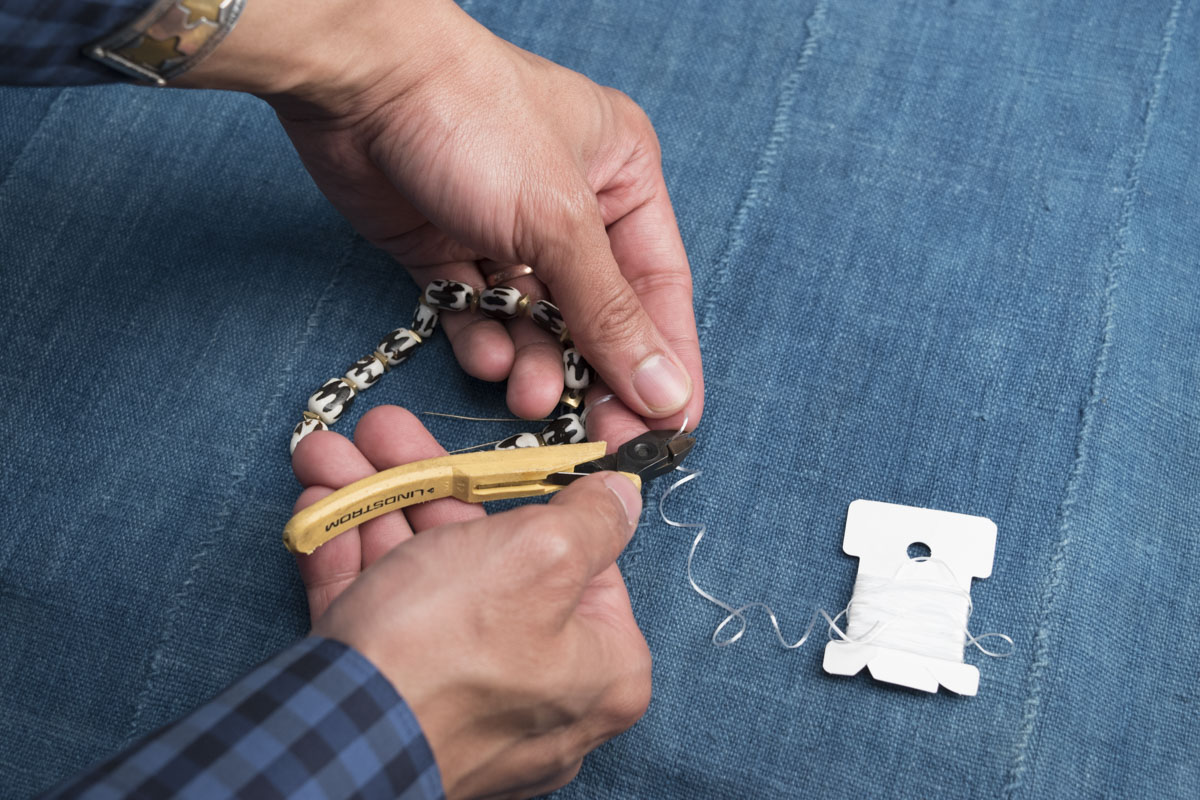 Step 6: Criss Cross Cord
Make both ends of the beads and criss cross Gossamer beads to make a loop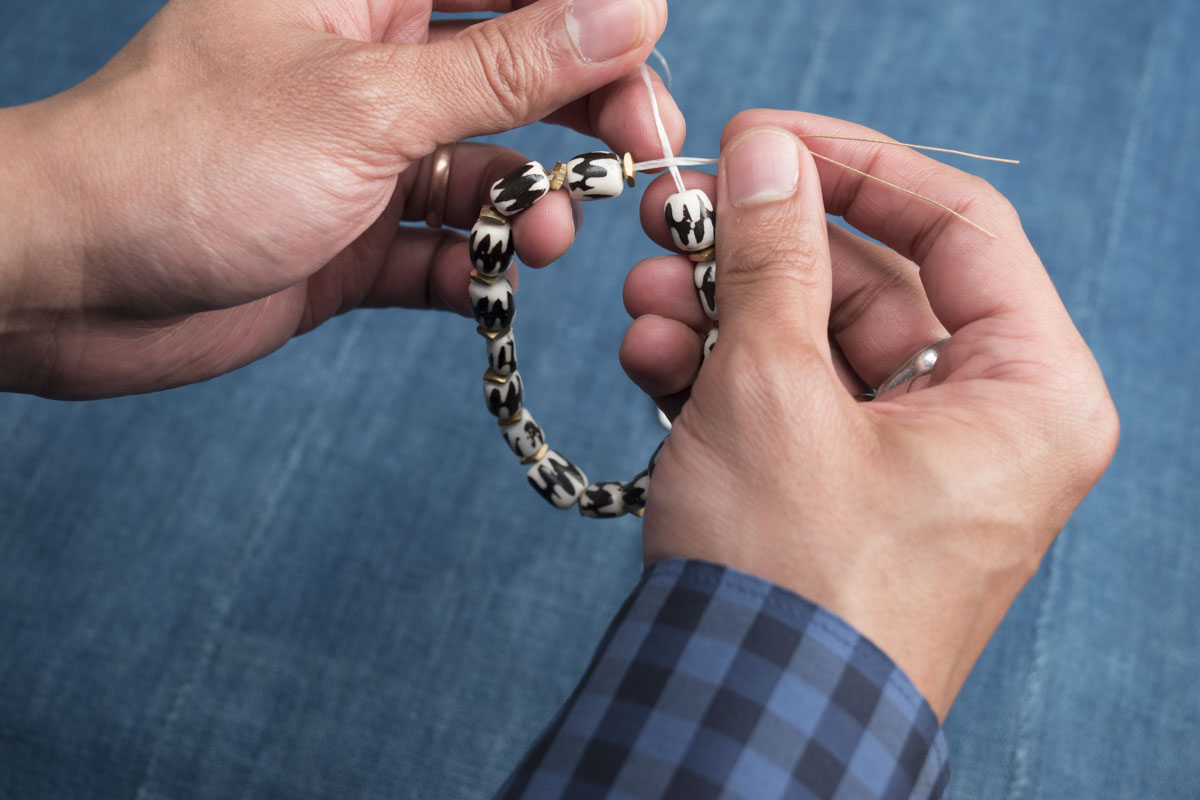 Step 7: Knot the Cord
Wrap gossamer floss around the middle finger to make a loop.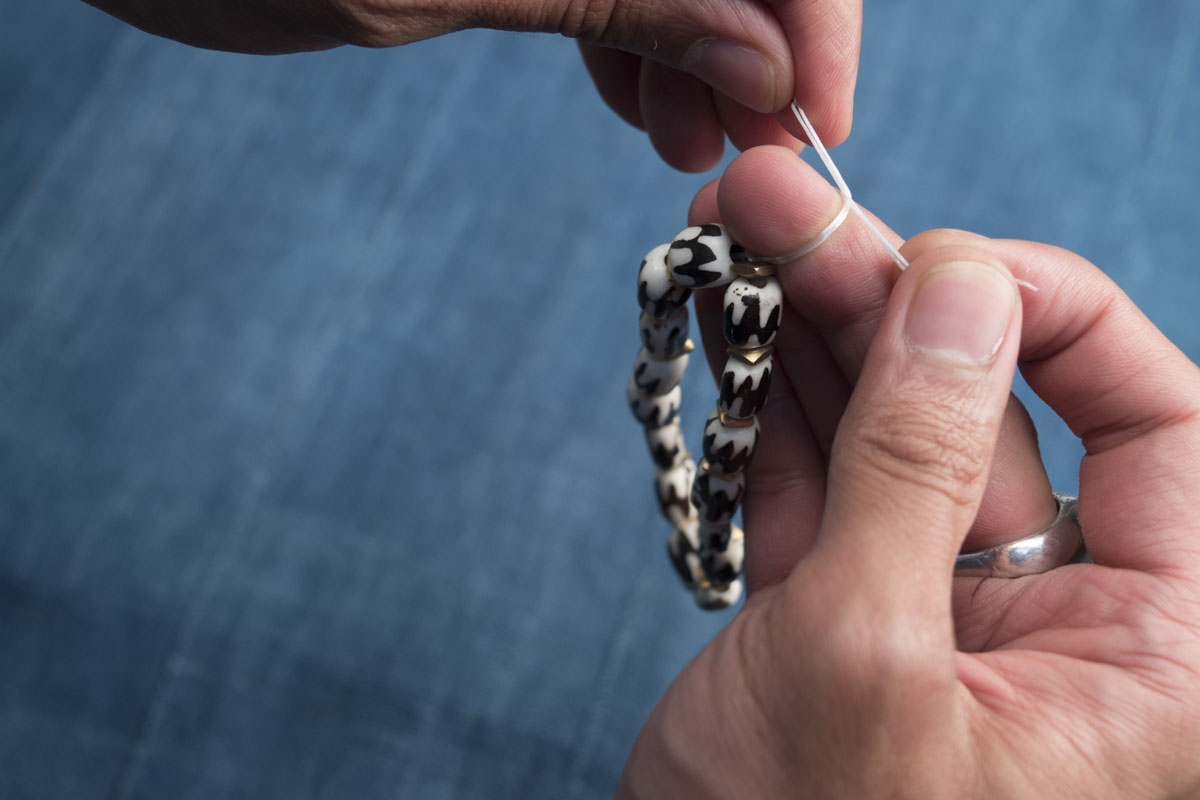 Step 8: Apply Glue
Apply a dab of glue to the knot.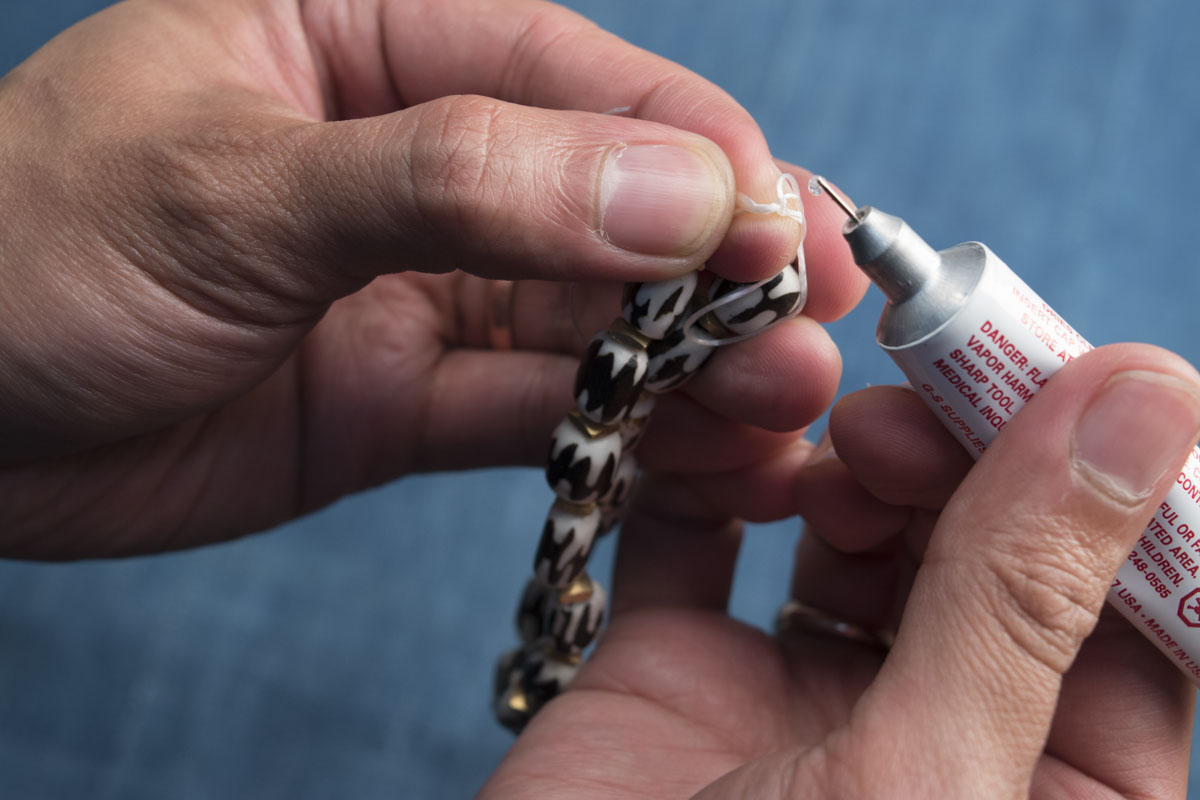 Step 9: Hide the Knot
Hide the knot inside one of the beads.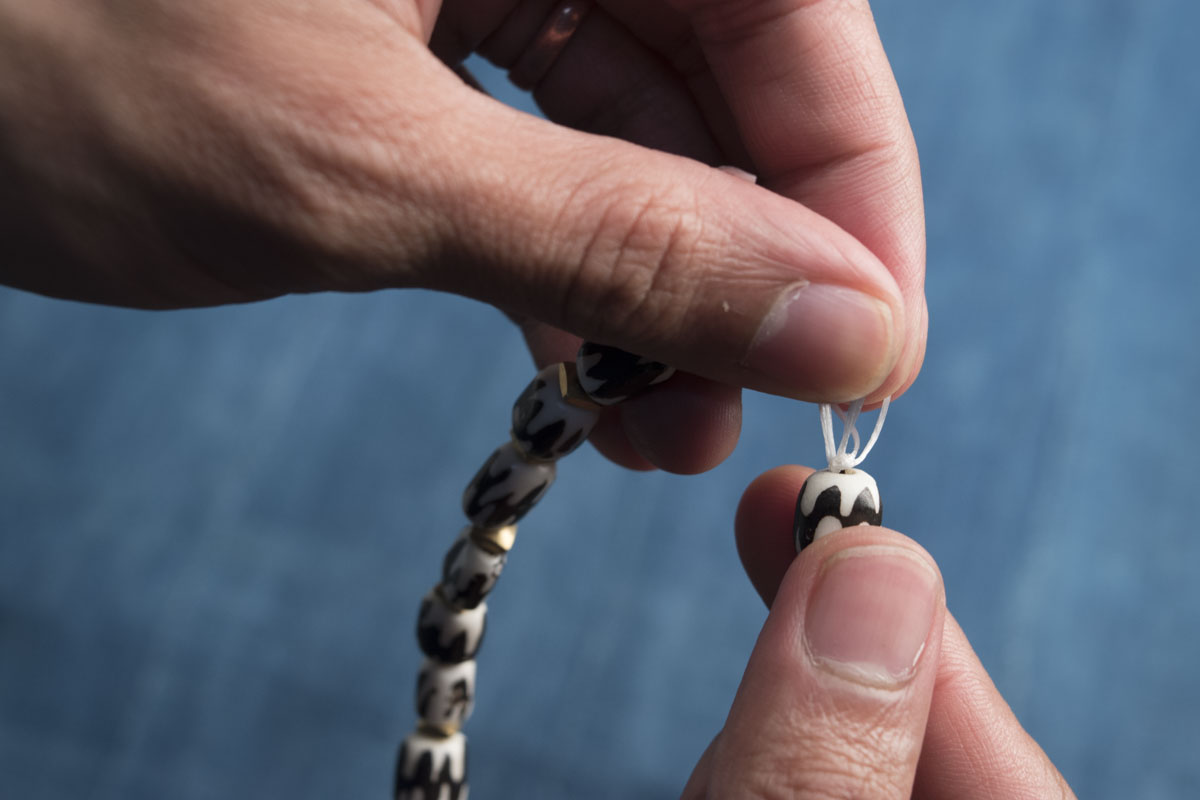 Step 10: Let Glue Dry
Let glue dry for 5 minutes.
Step 11: Cut Extra Elastic
Once dry, cut the extra elastic.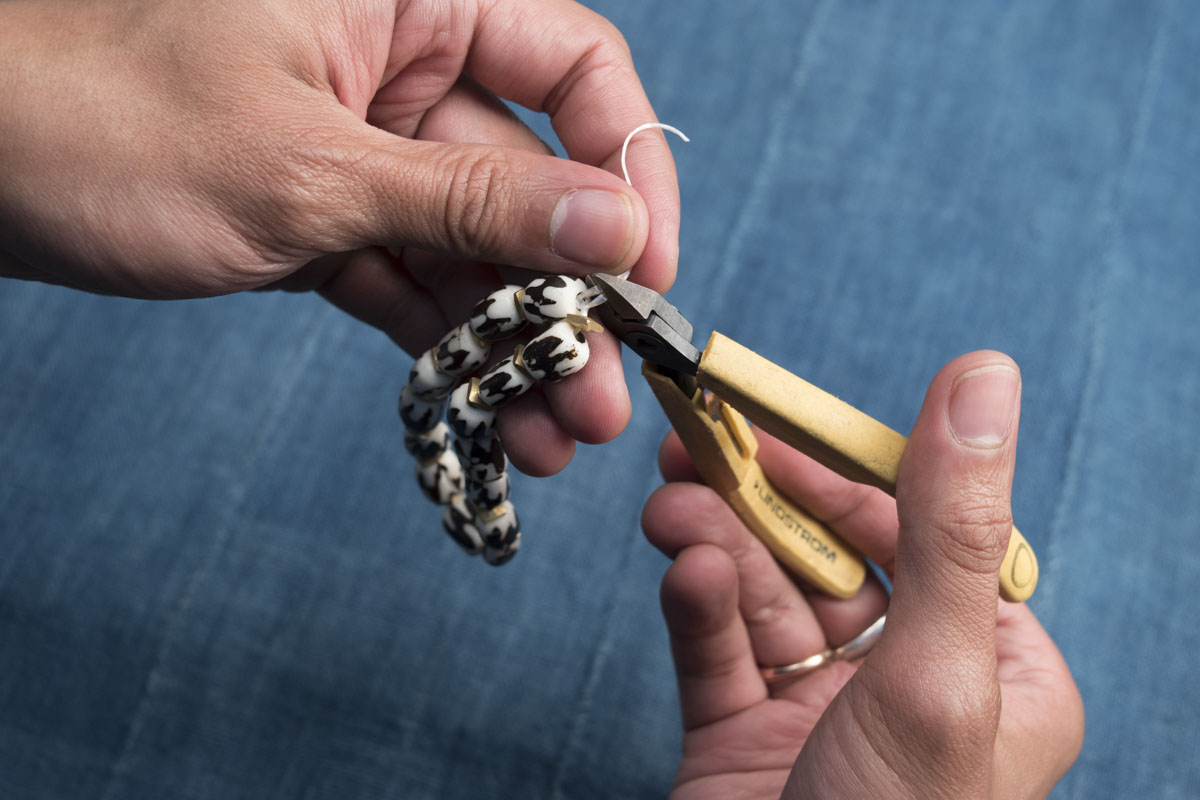 Step 12: Enjoy!
Congratulations -- you're done!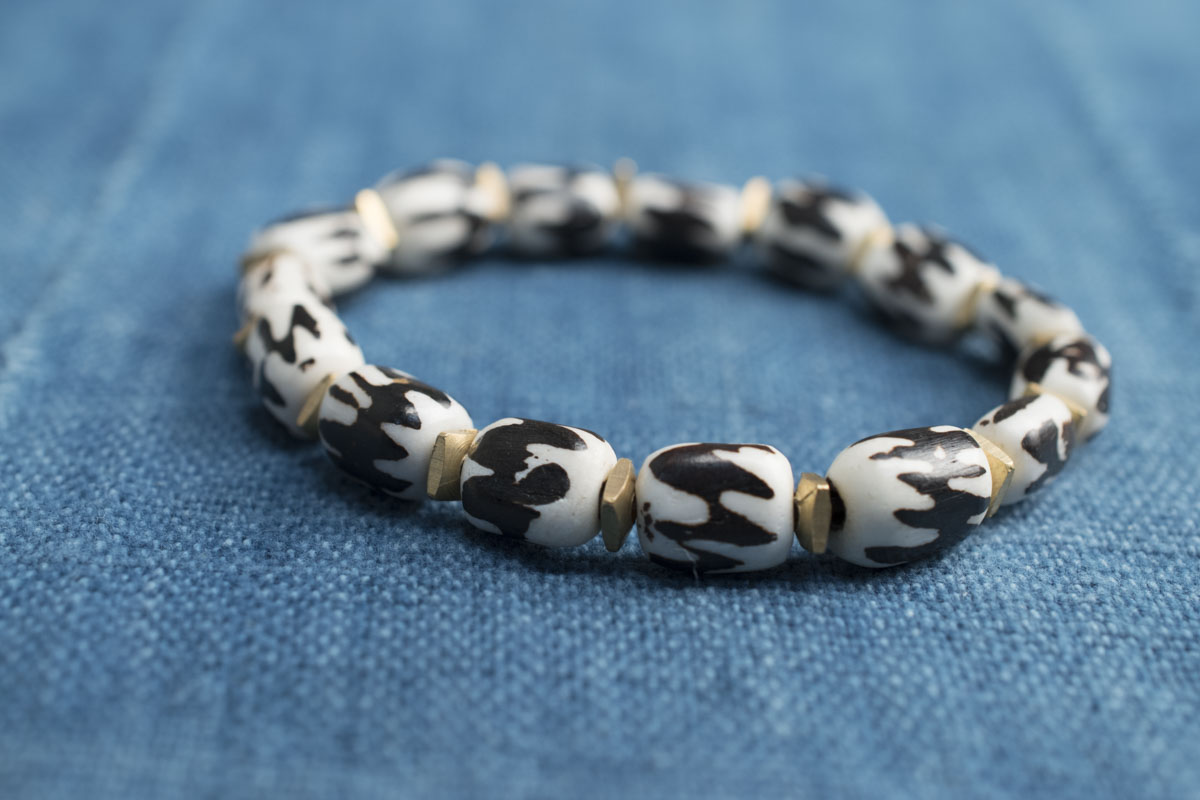 Tips & Advice
Use quality brand-name stretch cord to ensure your bracelet lasts a long time!
Choose matte bone beads to give your bracelet the ultimate boho look
If you don't have cement glue, use Elmer's glue but double the portion size
Conclusion
Did you succeed in making this awesome bracelet? Share your comments below.
Shop Supplies
1. Choose your pattern of batik bone beads
About the Materials
Batik bone beads are traditional African bone beads from Kenya. These beads are not only recycled, but 100% fair trade and sourced direct from independent artisans in central Kenya. The Bead Chest offers Batik Bone Beads in 10 different shapes and over 20 different designs making for an awesome shopping experience!
Comments & Reviews
LoadingLoading...